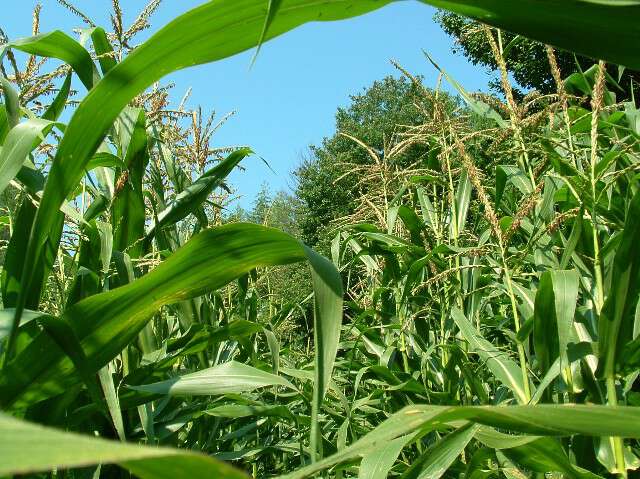 We ate the first fresh corn of the year last night for supper. It was so good! It didn't come from our garden, it came from Tim's garden down the road.
Tim grows the same variety we always did Silver Queen.
I've told you we don't really have a place to grow corn here. There's not enough room nor enough sunshine. The handful of kernels we planted this year look like pigmy corn. They're barely thigh high and already tasseling. It's doubtful we'll even get one ear from them.
I miss the days of growing corn in Pap's big garden. I've always thought a cornfield was one of the most magical places on earth. I used to wander in Pap's and look at the beautiful morning glory blooms while listening to the symphony of bees visiting the tasseling corn.
Here's a video I made a long time ago in Pap's corn patch. The quality ain't all that great but you can sure hear the bees working.
When we were little Paul and I would shed our shoes during the summer months. It was common for one of us or sometimes both of us to be sporting a swelled foot from stepping on honey bees while playing in the yard.
Even with my multiple stings of summer I never became afraid of bees. One of my younger cousins, Maria, was terrified of bees. When we'd play by Mamaw and Papaw's old garden site I'd find a cuckle bur and stick it on her back or in her hair and she'd run around like someone was killing her thinking it was a bee. Kinda sounds mean now. But she knew I loved her.
You can find all kinds of recipes for corn—from puddings to casseroles. But our favorite way to eat fresh Silver Queen is on the cob. We get a pot of water boiling and drop the ears in, it only takes about three minutes for them to cook to perfection.
Tipper
Subscribe for FREE and get a daily dose of Appalachia in your inbox