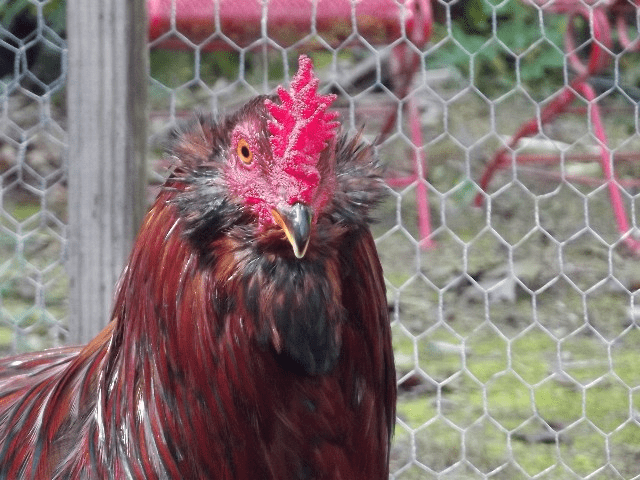 Over the past few days we've been discussing how reusing, re-purposing, and recycling can be good for the environment-and good for the pocket book. The downturn in the economy has caused a need for thriftiness in most households-which has resulted in a resurgence of lifestyles that hearken from an earlier time.
The "backyard chicken" phenomenon is on the rise across the nation. Amazing how many urban dwellers are now raising chickens in their backyards. Frequently they have to petition the local government before acquiring the chickens-and frequently they win the battle due to the sheer number of folks who are exercising their right to have and raise chickens on their own property.
Hanging clothes out to dry is on the rise among home owners. Two factors are contributing to the increase-the first needing to be "green" for the environment-hanging out your clothes saves on energy-therefore reducing the need to produce energy. The second reason-folks are trying to lower their energy bill. I grew up with a clothesline mentality-it was just something you did-hang the clothes out to dry. I also grew up without air conditioning. With the clothes dryer located in the kitchen-drying loads of clothes = an unbearable hot house. So hanging clothes out for us was a no-brainer, save money and have a cooler house.
Sadly the economic downturn has forced many people to cutback on health care. Many folks are trying to treat their aliments at home, to save money by skipping the doc visit and the prescriptions that often follow. Here at the Blind Pig-I've seen an increase in folks visiting my site to read about Appalachian Medicinal Remedies. Although I don't know for sure-I believe the increase in traffic is due to folk's interest in treating their illnesses at home-just like it was done back in the day.
The Horticultural Industry-is one of the few sectors of our economy that is BOOMING. Seeds, plants, and other gardening related items have seen an increase in sales-in some case up 40% in the last year-pretty impressive given the decrease in other retail sales. As folks worry about the economy-and the rising price of food, more and more people are planting vegetables as a way to put food on the table for their families. Even folks like me-who were already gardening and preserving before the downturn-are planting a little extra-and planning on preserving a little extra too. The Deer Hunter and I figure-if we need it we'll have it-if we don't need it we will share it with someone who does.
The economic downturn has also increased the amount of meals folks cook and eat at home. We hardly ever eat out-so that hasn't been an issue for us. But we have tried to cut back on expenses in other areas-*we switched over to compact fluorescent lightbulbs-and have seen our electric bill go down *planted a larger garden than usual so we can preserve more food for the coming year *tried to eat out of our pantry instead of buying additional groceries *quit giving the girls spending money *made a greater effort to make do with what we have and quit worrying about what we don't have.
So how about you-has the economic downturn caused you to go back to the old time ways? Has the downturn caused you to make lifestyle changes?
Tipper