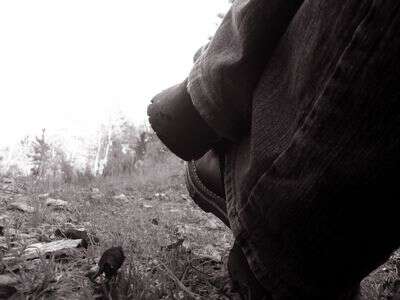 This time of the year, most folks around here throw their flip-flops to the back of the closet and pull out their boots, or brogans as Pap calls them.
As long as I can remember Pap has called what most folks call work boots brogans.
According to this site the history of the word brogan can be traced back to brog which is the Irish Gaelic word for shoe. Another website, wiseGEEK, says brogans were a popular type of working class boot in the 17 and 1800s and that many soldiers of the Civil War wore brogans as part of their standard uniform.
The entry for Brogan in The Dictionary of Smoky Mountain English shows the word usage was documented in the Smoky Mountain region in 1937, 1939, 1942, 1943, 1956, 1967, 1969, 1991, and 1997.
Ever wear a pair of brogans?
Tipper
Appalachia Through My Eyes – A series of photographs from my life in Southern Appalachia.