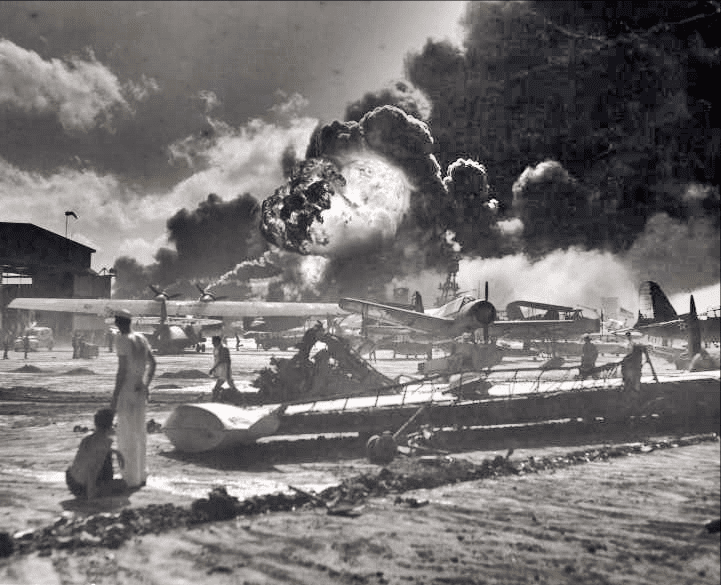 Photo – Library of Congress
Memorial Day was created to honor fallen soldiers of the Civil War-and was originally called Decoration Day. John L. Logan is largely responsible for organizing the day, and in 1868 declared:
The 30th of May, 1868, is designated for the purpose of strewing with flowers, or otherwise decorating the graves of comrades who died in defense of their country during the late rebellion, and whose bodies now lie in almost every city, village, and hamlet churchyard in the land. In this observance no form of ceremony is prescribed, but posts and comrades will in their own way arrange such fitting services and testimonials of respect as circumstances may permit.
As time-and wars-went by people began honoring all fallen soldiers on the day-no matter when or how they had served their country. In 1971 Congress officially declared Memorial Day to be an official holiday occurring on the last Monday in May-to honor all those who have given the ultimate sacrifice serving in the Armed Forces of The United States of America.
Paul and Pap learned the song Tear Drops Falling in the Snow from Laurie Lewis. We uploaded our version to youtube back in 2010. It has garnered over 40,000 views and is one of our most popular videos.
Molly O'Day had a hit with the song in the early 40s. Porter Wagoner cut the song as well. I'll warn you-it's a real tearjerker.
TEARDROPS FALLING IN THE SNOW
Page by page our lives are written
In the Master's book above
Wonder if he makes an entry
For each darlin' mother's love
Like the one I saw this mornin'
Enter though the station door
She was cryin', softly cryin'
Teardrops falling in the snow
As she walked up to the window
Passing me, I let her through
She was waiting for a casket
One draped in red white & blue
Then she said "I'll wait outside, Sir
Soon I know your train will blow"
I could see her through the window
Teardrops falling in the snow
Then the whistle of the engine
Broke the silence of the air
As it pulled into the station
On her lips there was a prayer
On the box there was a number
And a name inscribed below
As she gazed upon the casket
Teardrops fell upon the snow
There's a new-made grave a-waiting
And it's walls are dark and cold
Just to claim this mother's darlin'
War for her has taken toll
But I'm sure they'll meet in heaven
Where God's children always go
And I always will remember
Teardrops falling in the snow
And I always will remember
Teardrops falling in the snow
What a song-I warned you it was a tearjerker. But as Pap would say there needs to be a few tears jerked for those who stand in the gap and pay the ultimate sacrifice so that I don't have to.
Tipper