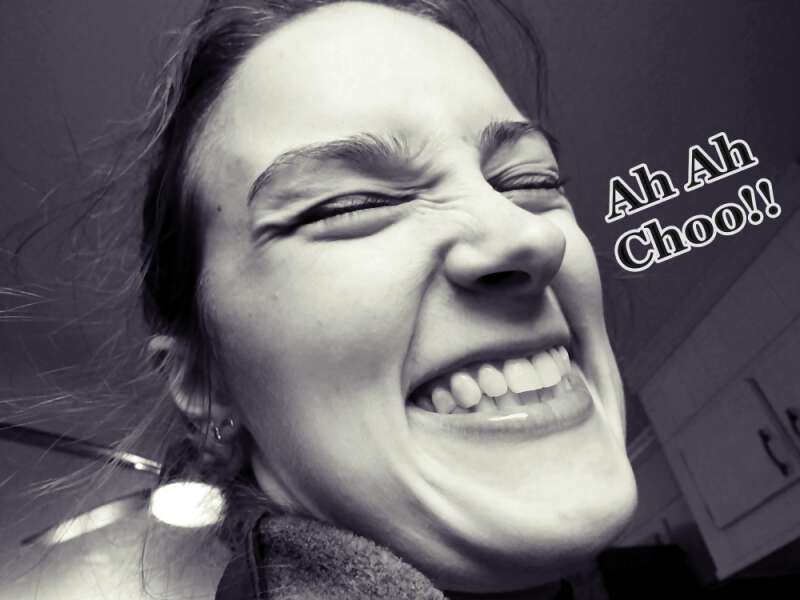 A few weeks ago, Blind Pig Reader Charles Fletcher sent me the following email:
Tipper,

Question for the Blind Pigs? How many times do some people sneeze when they have a sneezing spell? I usually sneeze close to nine times before I stop. My brother also told me he did the same. How about you and others?
Nine times in a row-wow! I haven't ever sneezed more than two or three times in a row-and even that is rare. I asked The Deer Hunter how many times he's sneezed in a row and he said about the same as me.
Have you ever noticed how people sneeze differently? You know some people have a cute little 'achoo' so faint you're not sure if it was actually a sneeze. Then there are people who sneeze big and loud-I'm one of them. Actually so are Paul and Steve, I think we got it from Pap.
Have you ever known someone who sneezes every time they bend over-I mean every last time? I know someone just like that. I'm thinking of entering her in a contest for 'on demand sneezing'. If you hear about such a contest let me know, she'd win it without a doubt.
When I was in elementary school and someone sneezed we would say Gesundheit. Using a word like that made us feel so grown up. These days I most often hear God Bless You or Bless You said to a person who has just sneezed unless Miss Cindy is around.
Miss Cindy answers a sneeze with 'scat there Tom your tails in the gravy' or a shortened 'scat there'.
I tried to find the origin of the 'scat' saying for sneezes but came up with nothing. The Frank C. Brown collection of folklore had 18 different references to sneezing-all of which resulted in death.
Hope you'll leave a comment and let Charles and me know how many times you sneeze when you have a sneezing spell.
Tipper