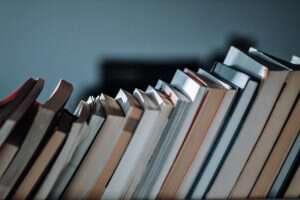 As folks cut back on expenses during these difficult economic times-often the first thing to change is money spent on entertainment. Movie theaters and satellite/cable tv service are at the top of the cut back list. By the time our family of 4 goes to a movie, buys popcorn and drinks-we could have paid half our grocery bill for the week. Needless to say we don't go to the movies much. A few cheaper viewing options:
Drag out those movies you haven't watched in a coons age-and watch them.
Have a swap/borrow party with friends and family. These days most everyone has a video collection of some type-this is a good way to view movies you haven't seen before without having to spend any cash.
Join one of new movie services like Netflix. A much cheaper alternative than visiting a movie theater.
For all of you have that glorious unlimited high speed internet service-watch shows/movies online-for FREE.
Visit your local library and check out movies for FREE.
The downturn has given board games a new life. Folks across the country are pulling the games out of the hall closet and remembering how much fun it can be to sit around the table with friends and family-just enjoying time spent together. My 2 favorite games from childhood-Sorry and Clue. Recently me and the girls were introduced to Apples To Apples-a very fun game if you've never tried it before-you should.
Book reading is a hobby many people share-as you can see from our messy bookshelf-3 of us are avid readers. Books can be expensive to buy-but there are sometimes alternatives for paying the price:
Easiest-visit your local library.
Share/trade books with friends.
Find a used book store that works as a kind of exchange-they buy your books-then you use the money to buy more books from their store.
Use an on line trading service such as Paperback Swap.
I'm hoping and praying the economic situation improves rapidly-I think I've shared with you before-I lost all 3 of my part-time jobs back before Christmas. I believe the one upside to the downturn is-it has caused many people to rethink their lifestyles-forced them to spend more time with the people they love-caused them to reconnect to the family and friends who need them.
As you all know-the Blind Pig & The Acorn Family's main source of entertainment-is making music. For this week's Pickin' & Grinnin' In The Kitchen Spot another old Louvin Brothers Song Seven Year Blues. If you watch the video you'll see how much we enjoy making music-about half way through the boys stop-realizing some rhythms they just found sound good-they talk/yawn a little and start again. You can see the pure joy they get from music-and you can hear some mighty fine pickin' and grinnin' too.
Hope you enjoyed the song-and the entertainment tips. So what have you and your family been doing for entertainment?
Tipper