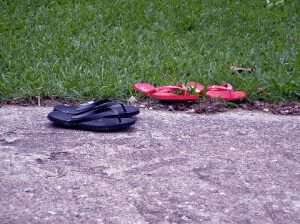 This past weekend the Blind Pig family enjoyed a flip flop weekend. There were lots of: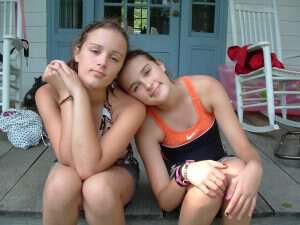 Sisterly Harmony,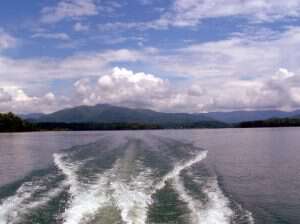 Boat Riding,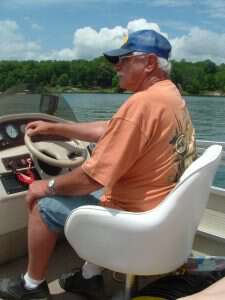 Uncle Sam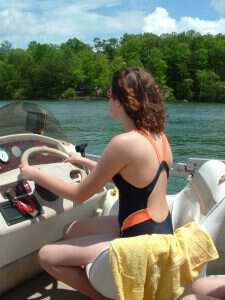 Driving Lessons,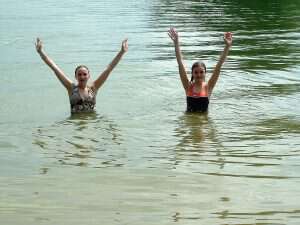 Swimming,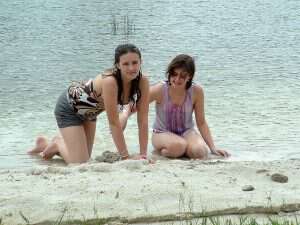 Sand Playing,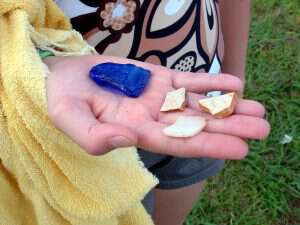 Treasure Hunting,
Fishing, and Fish Eating. We stayed with The Deer Hunter's Uncle Sam and Aunt Wanda. I've wrote about their place at the lake before.
We've been visiting the campground for years-even before we had the girls. Yet, each time I visit I'm intrigued by the old house and out buildings that sit amidst the campers. I always want to know what it was like to live in that house-before the lake was even there-I wish the old house could share it's stories-it's wisdom with me. This past weekend-I got a little peek into the history of the house-a little peek back in time-back to 1863.
Tipper