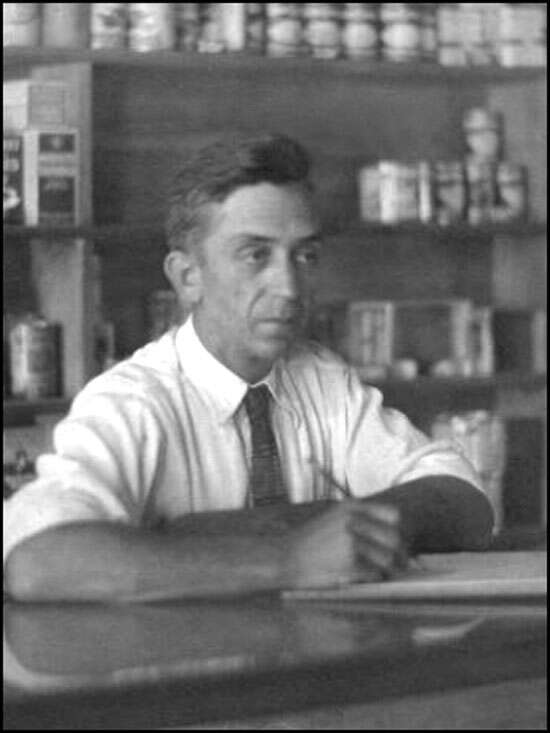 Fred O. Scroggs – Brasstown NC
Excerpt from Fred O. Scroggs' writings about the community of Brasstown
I marketed a lot of  sun dried apples. I think the price usually ran about .05¢ per pound, and my customers furnished rather large quantities, and I also bought from other merchants. I remember selling at one time three thousand pounds to one commission merchant in Atlanta. One year I sold over 5000 pounds. Sometimes I exchanged the dried apples to Atlanta Wholesale firms for groceries. Some times I shipped away to Florida and other places. Dried apples were packed in 50 pound white bags. We used second hand, laundered sugar bags. I remember buying at one time, 88 bags from a Mr. Elliott a merchant near Blairsville, Ga.
We bought a lot of field peas. Price was usually $2.00 per bu. Black eye or brown eye peas around $3.00 One year I marketed over 200 bu. of these in Atlanta. A lot of corn field beans were grown and always brought a good price. (Hulled) Around $4.00 per bu.
During this time there was a ready market for sun dried  apples, and we marketed a lot each year. I remember selling one firm in Atlanta 5000 pounds bagged in 50 bags. The price was around .10¢ per pound. Every one worked and made good on their farms.
There was no relief money in those days. No government pensions. About three in the whole area drew Confederate Veterans Pensions from our State, which was round $30 per year, and payable annually.
Some folks raised sheep which were bought by out of state dealers. We bought the wool which brought a good price.
Farmers cut the tops off the corn and pulled and bundled the corn fodder. There was always ready sale for any of their surplus feed stuff to the livery stables, drayman and "wagoners". Some times we baled the corn fodder, core shucks, etc, with our horse power baler. Lots of this baled feed stuff was sold to "lumber camps" in different parts of the  section.
There was a steady demand for cross ties, tan bark, (bark off of chestnut oak and black oak) also chestnut wood for making tanic acid, (large plant at Andrews then) also pulp wood, as now was shipped to Canton, N.C.
Every one kept busy. Many of our farmers, after crops were finished, (laid-by) worked short intervals at some of the lumber camps or at the Ducktown copper mines. Seems they could always get work and quit any time to return to gather in their crops; seed their fall acreage of grain, etc.
————-
I hope you enjoyed this second small peek into Brasstown's economy in days gone by. If you missed first entry from Fred O. Scroggs go here.
Tipper