Today's guestpost was written by Keith Jones.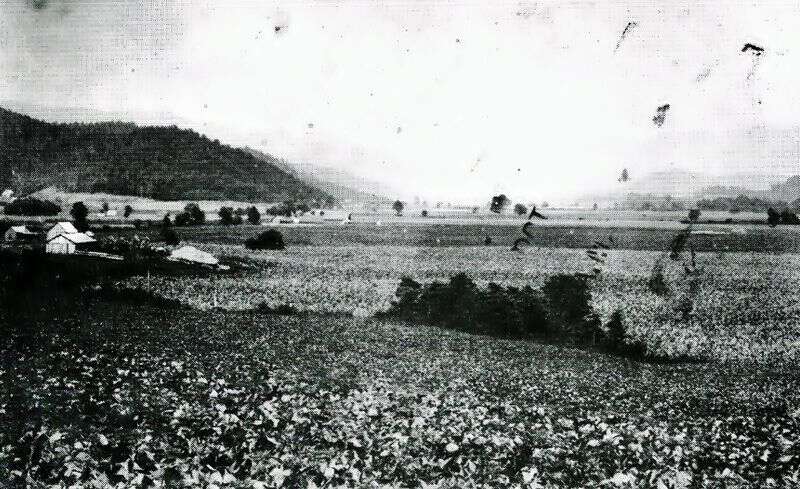 Shotgun Wedding written by Keith Jones
When my Dad Grover Jones was a boy, my granddaddy Jones and the family lived way out in the country. It was the middle of the depression, so they got by just about any way they could. They didn't own their own farm, but were sharecroppers. Quite a few folks, black and white, lived in the general vicinity, but no one lived within sight of their house. The R.E.A. hadn't yet strung electricity into their part of the country, so nights were lit by lanterns, flashlights, and firelight. Folks went to bed early.
One night the family was all in bed…Daddy and Momma Jones in the main bedroom, with their numerous daughters and preteen Grover, the only boy in the family, scattered around the rest of the house. Something woke Daddy Jones about 10 or 11 at night. He thought he heard several quiet voices out in the yard, but when he pulled back the edge of the roller shade to look out, he really couldn't see anything. It sounded like several people in the yard, but he just couldn't tell.
There was not a lot of crime in their part of the world, but certainly crime was rampant during the depression, so Daddy Jones was not going to take any chances that a gang of bad men was coming to rob their meager possessions. He slipped into the room where Grover slept and shook him awake.
"Here, son, you take this and stand behind that door over there while I see who it is coming up toward the porch." He put the "Long Tom" 12-guage shotgun into Grover's hands, then slipped across the front room toward the door. As he did so, they heard the front steps squeak, and a loud knock came on the door.
"Who's there?"
No answer, just a shuffling sound as several people moved back from the door.
"Who's there!!!???"
Finally, Daddy Jones cracked the door open and peeked out. On the porch was a crowd of Black people. In those Jim Crow days, segregation was not as strict in the country as it was in some towns, but it was highly unusual for anyone to come to someone else's home after dark, and doubly unusual for Blacks to approach a white family's house at night.
With no flashlight and no lamp lit, it was hard to recognize anyone. Finally, Daddy Jones asked (rather more loudly than he normally would have,) "What do you folks want?"
An older gentleman took a half step toward the door.
"Is you the Mister Jones that's the preacher?"
"Yes," said Daddy Jones. "I'm a preacher, but mostly I farm and do a little blacksmithing and carpentering. That still doesn't tell me what you want. Is somebody dead or something?"
From the back of the crowd, a lady said, "Hummph! If'n he don' do right, somebody fixin' to be!"
The man at the front of the crowd reached back and pulled a frightened young lady up onto the porch.
"Preacher, this here's my oldest daughter. And that…" Someone shoved a young man from behind, causing him to stumble up the steps beside the young lady.
"That is the young scoundrel I caught in the hayloft with her tonight! We's here for you to marry 'em."
About this time, Grover noticed that he was outgunned. A couple of men—one old and one young—were also carrying shotguns.
"Grover, light the lamp." Daddy Jones went back to the bedroom, pulled his overalls on, and slipped into the coat of his Sunday suit. There in the front room, the young couple said their vows, with Grover and Momma Jones as witnesses, plus two or three of the crowd, who stepped in to see that the couple were "married proper."
Satisfied, the bride's grandpa and brother shouldered their shotguns. Her momma, crying by now with the emotion of the moment, leaned on the stern daddy who had led the procession. The bride held to the arm of the bewildered-looking groom as the whole group moved slowly across the clean-swept clay of Momma Jones' front yard. Grover and his dad watched the family until they disappeared down the starlit dirt lane.
And that was the end of the story…except for how I heard it. Decades later, we happened to be in the city that had grown up from the small town that was nearest to the sharecrop farm where all this happened. Dad picked up a newspaper and glanced through it to see if there was any news of people he'd grown up with or known as a child. Of course, he checked the obituaries first "…to make sure I'm not dead!" as he always explained to me. And there it was, on the social events page that faced the obituaries across the fold of the newspaper…a 30th wedding anniversary announcement, with a picture of a handsome Black couple, listing their many children and grandchildren. "What do you know?!" said Dad. And that's how I learned about the real shotgun wedding.
——————-
I hope you enjoyed Keith's guestpost as much as I did! It made me think of several things:
How Granny and Pap celebrated their 50th Anniversary last April…even though they courted less than 3 months before marrying.
How Granny and Pap ran off to just across the Georgia line and got married at a preacher's house without telling Granny Gazzie .
How Granny Gazzie gave Pap a stern talking to about taking her daughter off and marrying her without her parents knowlege and about how he better honor those vows and her daughter or she'd be coming after him. I'm betting it only took Granny Gazzie a few months to figure out her daughter marrying Pap was the best thing that ever happened to her daughter.
Tipper