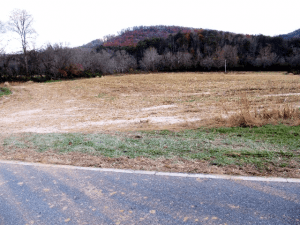 Farmers in Brasstown have been busy cutting silage. The dump trucks used to haul the silage have sprinkled the roads with yellow and brown confetti.
I have ridiculously enjoyed passing the trucks-seeing them being filled by the tractor-watching the tiny pieces blow about the highway-and having my eyes surprised when they take in the expansive view of cleared fields that have been covered by silage since mid summer.
Why? I'm not sure. Maybe it's because I know they're storing up for winter and I'm already hoping for a big snow. Maybe it's because I see them working-being productive. Or maybe it's because I have a soft spot for all truck drivers since Pap was one for so long.
Tipper
Appalachia Through My Eyes – A series of photographs from my life in Southern Appalachia.