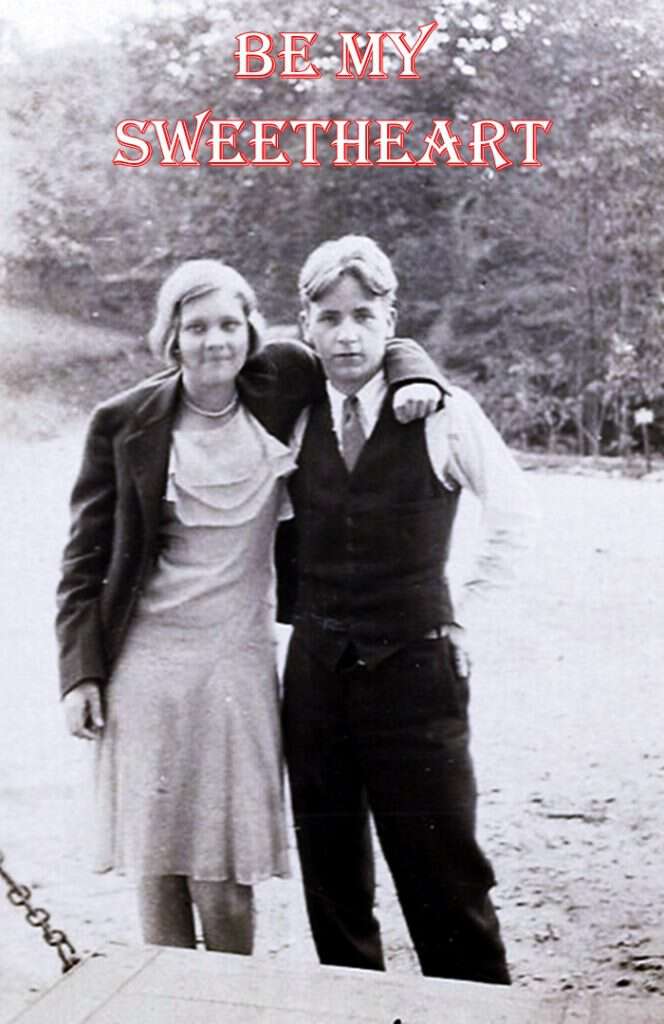 The word sweetheart is used as a term of affection or love for another person.  According to the Online Etymology Dictionary the word has been around a long long time:
sweetheart (n.) late 13c. as a form of address, 1570s as a synonym for "loved one;" from sweet (adj.) + heart (n.).
The book Why You Say It written by Webb Garrison says that back in the days of the long bow, when much of medical science was a guessing game, doctors assumed the heart was the container for our personal traits. In other words, they believed the heart held who we are as a person.
Garrison goes on to say that line of thinking lead to phrases such as hard hearted, heavy hearted, and soft hearted. Before long folks started using sweet heart to describe one they cared deeply for. As time went on the space between the words disappeared and we were left with sweetheart. Who knew?
I don't think the word sweethearts is used much by the youth in my area these days, but then again maybe I'm wrong and it is.
This is the week for sweethearts.
Tipper
*Source: Why You Say It written by Webb Garrison; Online Etymology Dictionary.