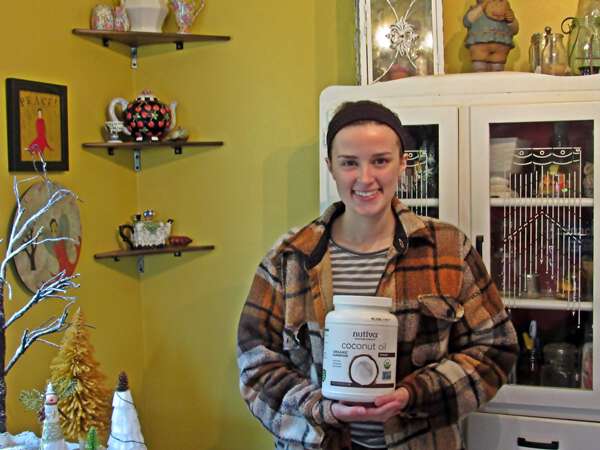 I've mentioned Chatter's interest in natural remedies to you more than a few times-even going so far as to call her my little granny woman. Chatter's desire to take care of our medical and personal hygiene needs in a healthier manner has led her to take a look at our diet as well.
Seems like everywhere you go someone is talking about the benefits of coconut oil. I've been using coconut oil to take my make up off for years-Miss Cindy taught me that trick.
Back before Christmas a lady in a home health store in Hiwassee GA told Chatter and me about a new study that showed coconut oil improved memory. One of Pap's doctors at the VA suggested he put a teaspoon of coconut in his morning coffee for a variety of reasons. She said she couldn't order him to use coconut oil from a medical standpoint, but personally she thought it was a miracle cure for lots of things.
Chatter jumped on the coconut bandwagon with both feet months ago. She uses it in the soap, lotion, and deodorant she makes for us. She also uses it in some of her medicinal items-like a pain bar she made (think Bengay). Of course you can cook with coconut oil too, just as you do other oils.
When I came back from staying with Pap in the hospital I noticed Chatter had made some sort of food and stored it in the frig. It didn't look very appetizing.
I held the glass container up in the air and said "What's this?" Chatter said "Oh that's my coconut crack."
As you might imagine I said "What??"
Chatter went on to explain she had found the recipe on this website while hunting for a healthier sweet to eat. She said it was delicious and wouldn't hush until I tried a piece.
After tasting the bar I said "Well I can sure see why its called crack I could eat the whole bowl!" Chatter said "See I told you so."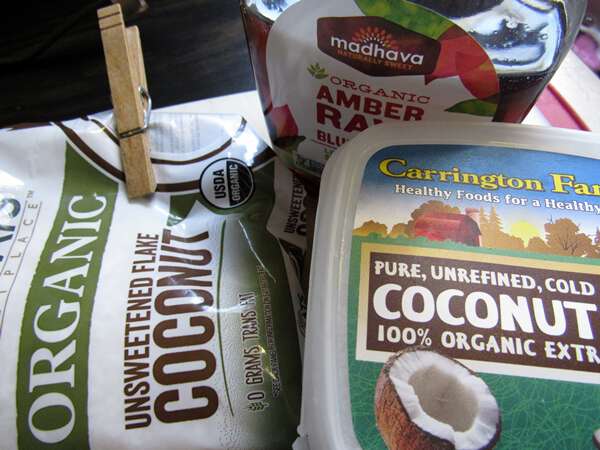 Chatter's Coconut Crack (Original recipe from the Chocolate Covered Katie Blog)
3 cup unsweetened shredded coconut
3/4 cup agave or pure maple syrup (we used agave)
6 tablespoon virgin coconut oil
1 1/2 teaspoon pure vanilla extract
1/2 teaspoon salt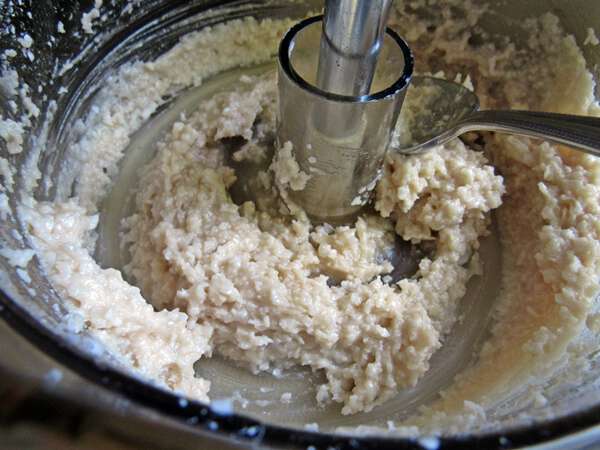 Throw everything into a food processor and mix until combined.
Pour coconut mixture out into a small pan or dish and set in refrigerator until firm.
The original recipe, on the Chocolate Covered Katie Blog, only makes a very small amount-which is a good thing until you see if you like the recipe. Chatter and I quickly began tripling the recipe because we really love it.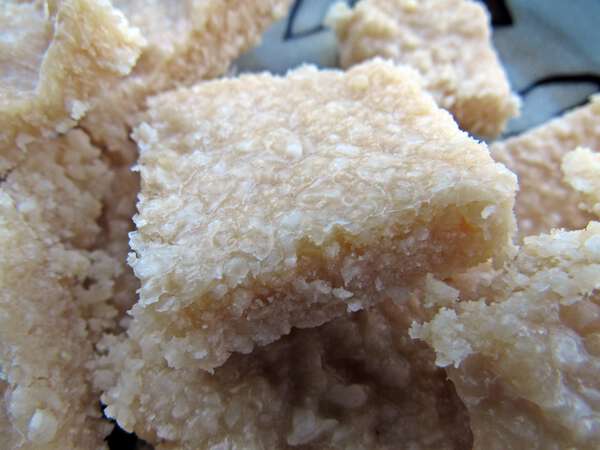 If you love coconut and you love sweets this is the recipe for you. The bars are so so good that I can't believe they're good for you. But as long as Chatter says they're good for me and she keeps making them I'll keep eating them.
Jump over to the Chocolate Covered Katie Blog if you want to print out her recipe-and remember it's easily doubled…or tripled.
Tipper