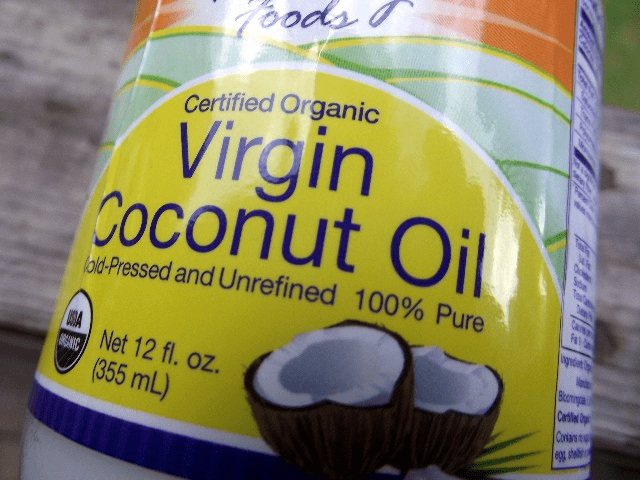 Several years ago, Miss Cindy told me she had discovered 100 % pure coconut oil was the perfect makeup remover, and she suggested I give it a try. Although I had my doubts about how good it would work, I gave it a go and discovered I liked it as much as Miss Cindy did.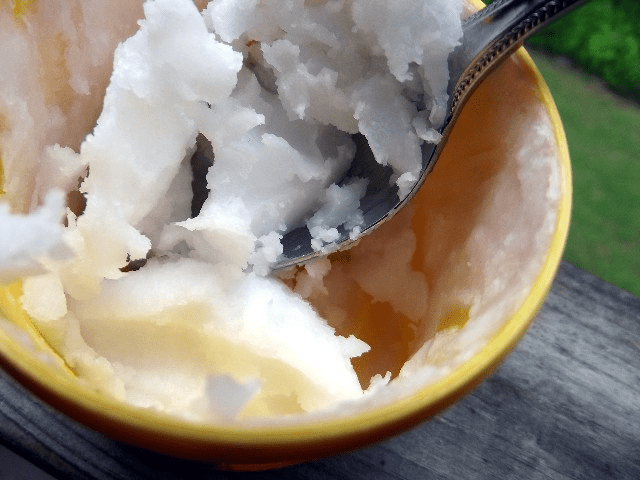 As long as the coconut oil is kept in a cool place-it stays in a solid form. But as soon as it gets warm, it turns to liquid fairly quickly (be careful if you pack it to take on a trip).
I keep mine in a small container that sits on my bathroom counter-top. When I'm ready to remove my makeup, I take a pea size amount of coconut oil and allow it to melt slightly in my hand. After smoothing it over my face, I wipe off the excess with a soft towel or toilet paper. The coconut oil really works well-and it doesn't burn my eyes like removers I've used in the past.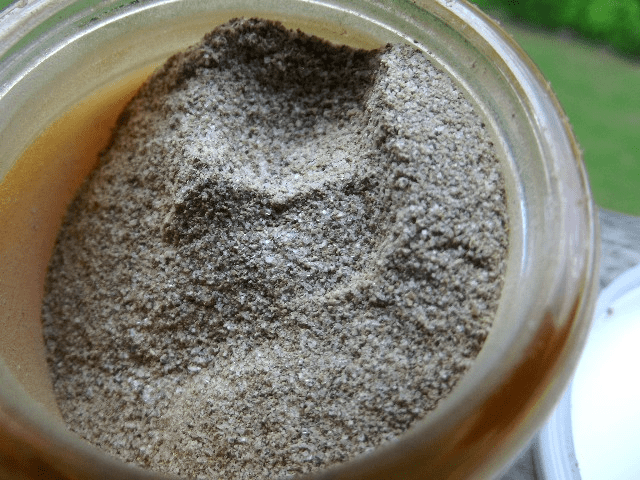 Miss Cindy also showed me how to use the coconut oil as a scrub. She mixed up vitamin C complex powder, kelp powder, and plain vitamin c powder-all of which are good for the skin. Take a small amount of coconut oil-about the size of a nickel-and add a small amount of powder; mix well (I mix it right in the palm of my hand). Use the mixture just like you would any other scrub.
Using coconut oil for your face is economical as well-it takes such a small amount-that a jar lasts a really really long time.
Coconut oil can be used for lotion and a whole host of other things-go here to read about 101 uses for coconut oil.
Tipper