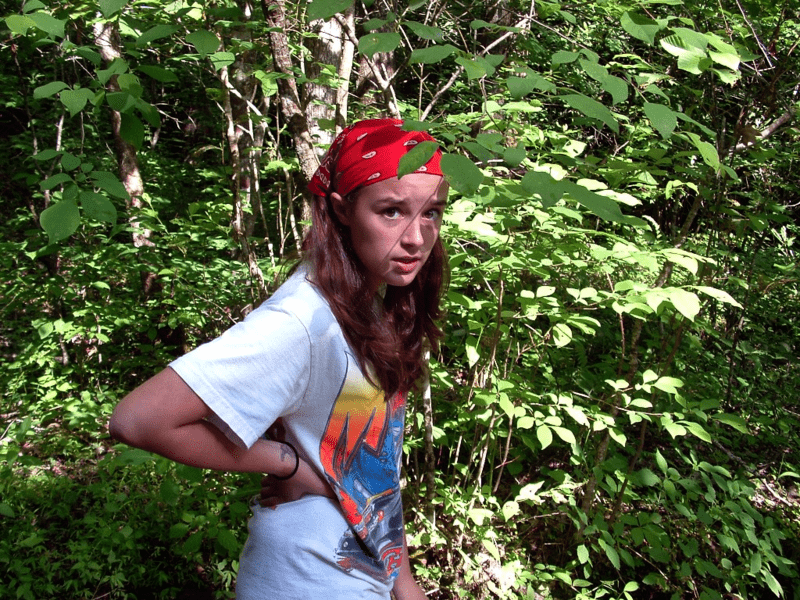 Standing in the middle of the creek she said "He's barking up the wrong tree and he needs to be taken down a notch or two. He ain't the only duck in the pond nor the only one selling corn. If he don't leave me alone he'll find hisself between the devil and the deep blue sea."
She really didn't say any of that. What she really said was "Would you quit snapping that thing in my face." But I had the old sayings going around in my head and thought they sounded a whole lot more interesting. I especially like the last one: between the devil and the deep blue sea. The saying means you're in dangerous territory. Since there's no sea within sight of these blue mountains it makes me wonder if it came with the first settlers who sailed over the deep blue sea to get here.
Tipper
Appalachia Through My Eyes – A series of photographs from my life in Southern Appalachia.