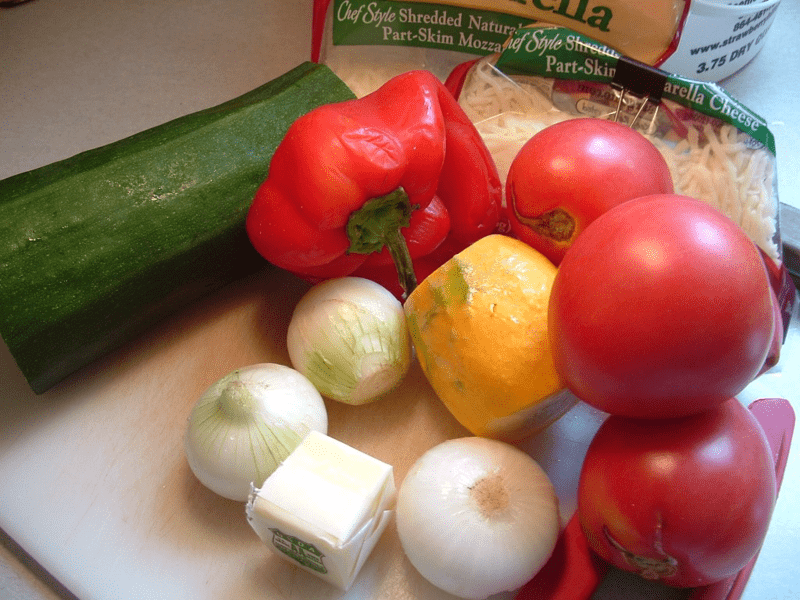 Earlier this summer, B. Ruth shared her go to summer casserole recipe with me. I've made it more times than I can count-and we haven't got tired of it yet.
The best thing about it is-you can use what garden bounty you have on hand-and you can make it as big or as small as you want too.
For me and The Deer Hunter-I use a loaf pan-but any type of casserole dish will work.
B.'s Zucchini Casserole Recipe
Ingredients: Zucchini, onions, tomatoes, mozzarella cheese, butter, cracker/bread crumbs, salt, pepper.
Slice zucchini, onions, and tomatoes; cut butter into small pieces, if using crackers-crumble.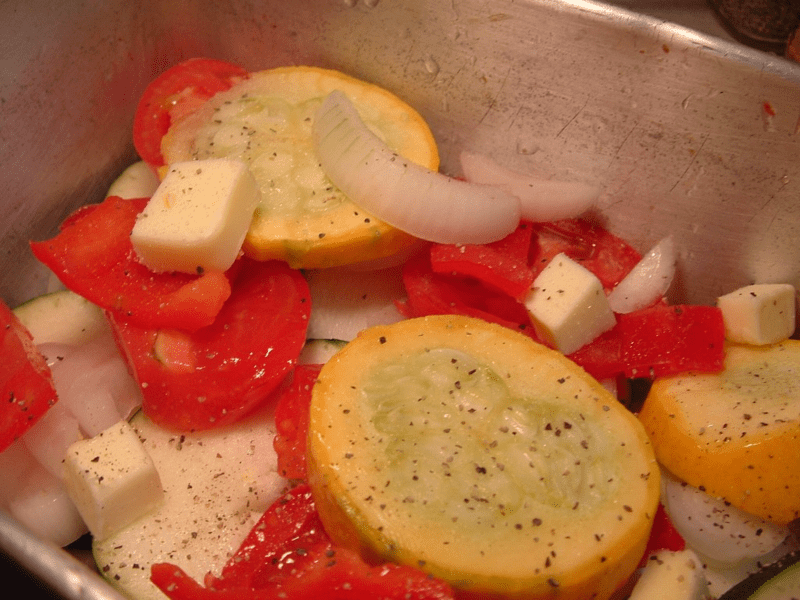 Place a layer of zucchini in the bottom; top with onions slices; top with tomato slices; season with salt and pepper; top with mozzarella cheese; sprinkle a few butter pieces on top.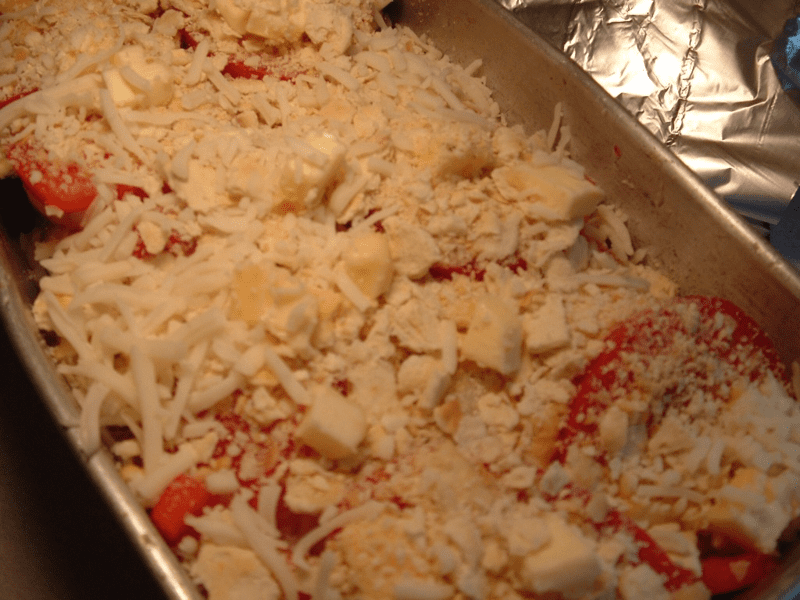 Repeat the steps above till you reach the top of the casserole pan-for my loaf pan-I only need 2 layers. Once you're finished layering-sprinkle cracker or bread crumbs on top and add a few pieces of butter on top. Cover with foil and bake for 30 minutes at 375 degrees. Remove foil and bake until crumbs are browned-about 15 to 20 more minutes. The baking time will depend on the size of the dish you use. But at any point you can remove it from the oven and see if the veggies are tender yet.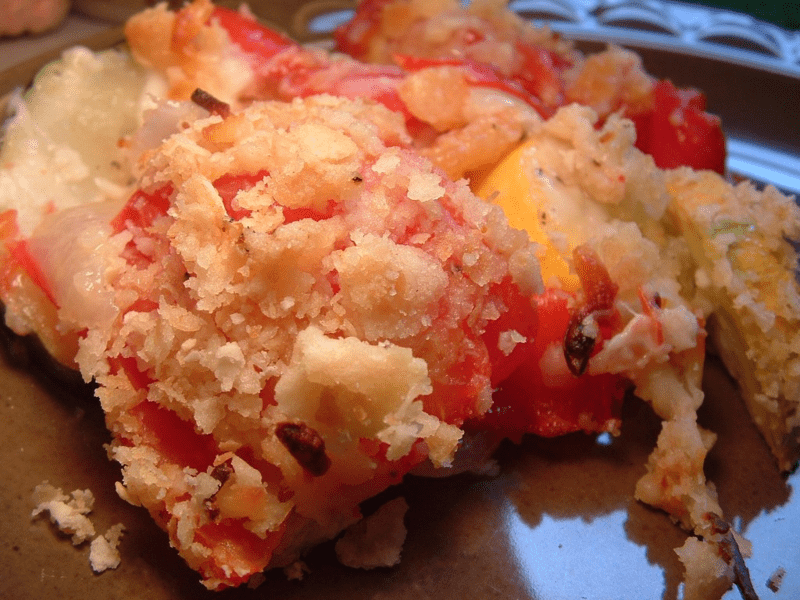 I've added a few yellow squash in the mix-as well as red peppers-and it was still delicious. B says you can also add Parmesan cheese and/or garlic powder and replace the fresh tomatoes with canned ones. It's one of those recipes that is just about fool proof-and I'm so glad B. Ruth shared it with me.
An ear of corn, a spoonful of B.'s Zucchini Casserole, and a piece of cornbread is a true feast.
Tipper