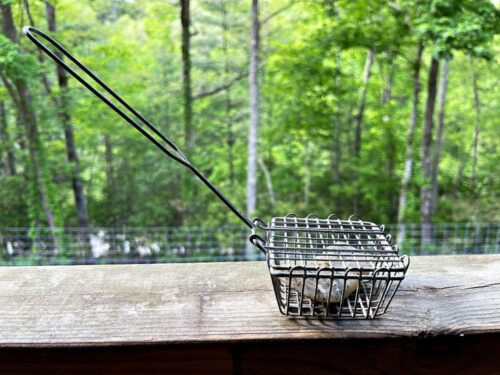 Last week my friend Belva Jean Mooner (best name ever) sent the girls and me a box of goodies. Just odds and ends she had picked up over the years and more recently.
My favorite thing from the box was the soap saver in the photo above. Belva Jean said "I want you to have the little dish switcher that you put a bar of soap in when doing dishes. Mamie Atkinson from Sumter SC gave it to me. Mary and I rented two rooms from her the fall-spring of 1960-61. We were living in WI and I wanted a warmer winter for Mary so we visited Mary's father's family a month in KY and then on to SC. We have so many happy memories from that time."
These days Belva Jean lives in Arizona with her daughter and I always love hearing from her. Especially when she shares memories of living with her husband in Kentucky among his family.
A quick search turned up this information about the little dish switcher Belva Jean sent.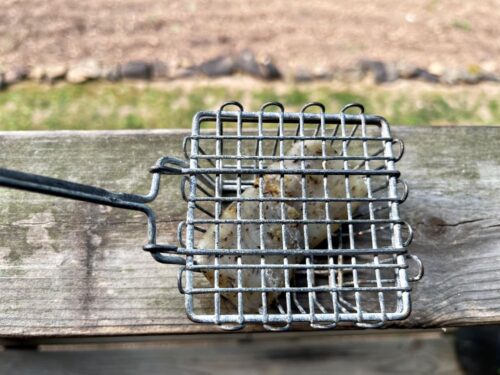 "All soap savers have a very frugal and very specific purpose. Whenever you make use of a bar of soap, there is usually a little sliver remaining. Nowadays, you would probably throw that out; however, when soap was more expensive or took a lot of time to make, throwing out that final sliver was viewed as being wasteful.
Instead of throwing it away, you could make use of a soap saver to obtain every final bit of cleaning quality out of that small piece of soap. Housewives would place little bits of almost-finished soap into the basket to keep it for laundry day." (Source)
As soon as I read Belva Jean's lines about Mamie using the utensil for making soap suds to wash her dishes I was reminded of a story Miss Cindy told me about her mother Bonnie.
Bonnie worked as a lifeguard at the Canton YMCA from when she was 55 years old until she retired at 76. I've often heard people say Bonnie taught most of Canton to swim in those days.
She was a very frugal person who believed in the old adage waste not want not. The YMCA supplied soap, in the form of little brown bars, for the patrons to use. After showering most folks left the bar laying in the stall only having been used once.
Bonnie collected the soap instead of throwing it away. After placing it in a mesh produce bag, she used the soap to wash clothes and dishes by holding the bag under running water.
After receiving Belva Jean's generous gift I figure Bonnie had likely seen soap savers before and made do with a mesh bag since at that time she didn't have one.
I never throw away soap slivers, I continue to use them until they are no more, but now I can utilize them in more ways by using Belva Jean's gift.
Do you ever recall seeing the soap saver/dish switcher?
Last night's video: The Only Macaroni & Cheese Recipe You'll Ever Need!
Tipper
Subscribe for FREE and get a daily dose of Appalachia in your inbox