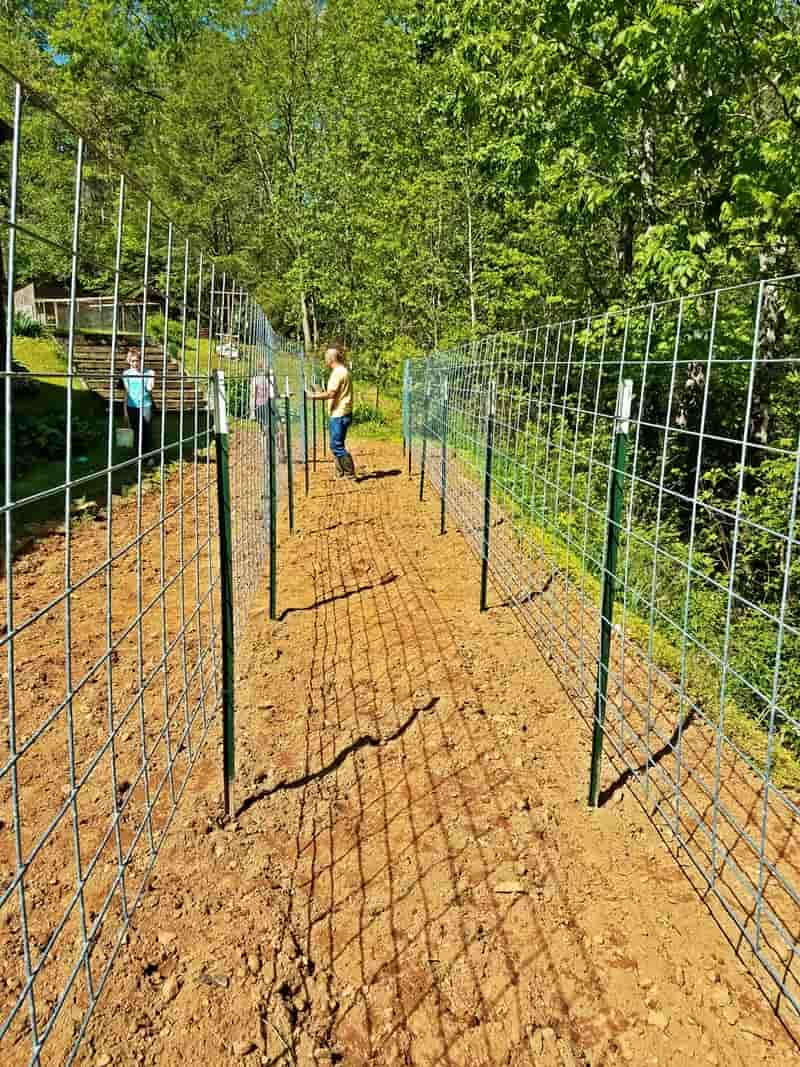 We decided to try a different way of trellising our greenbeans this year. For many years we've used the method Pap taught us. Somehow Pap managed to keep his bean rows neat and clean. Something we always struggle with.
The idea for using cow panels to grow beans on came from a Youtube channel called Roots and Refuge Farm. After seeing a couple of videos The Deer Hunter said he thought panels would work great for our beans.
Usually we have three 60 foot long bean rows. This year we decreased the size of our bean rows to 48 feet and only planted two rows. We're hoping the decrease will offer more air circulation and sunlight to help us have healthier plants.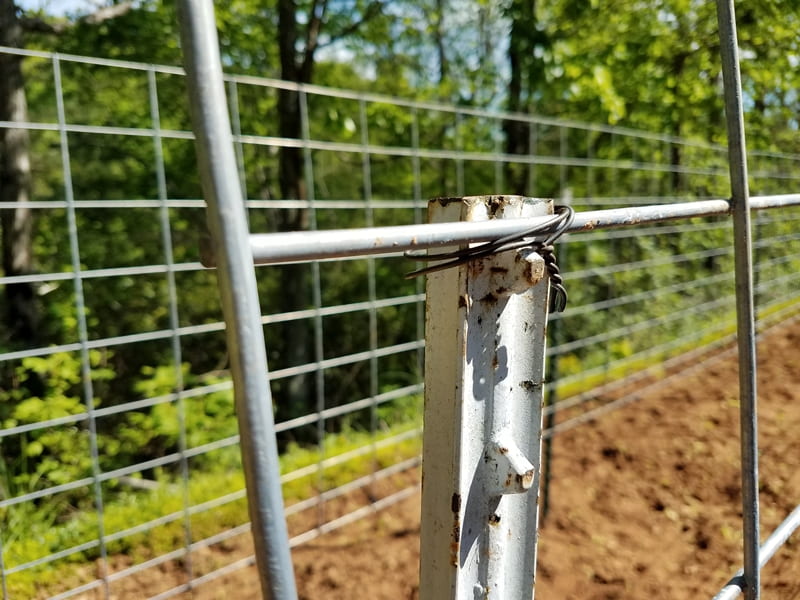 Cow panels are 50 inches wide by 16 feet long. We used three panels per row.
The Deer Hunter attached them to t-posts: one post at each end and one in the middle. The panels slightly overlap so that saved on t-posts. We raised the panels off the ground about 16 inches, so the beans will be able to climb about 6 feet. We may have to stand on a bucket to pick them 🙂
The couple on Youtube used zip-ties to attach the panels to the t-posts, but we used tire-wire.
We were amazed at how fast the panels went up compared to stringing wire and sea grass twine like we've done in the past.
At first The Deer Hunter said we could take the panels down every fall and the garden would be easier to till, but now we're thinking we may leave them up permanently.
If you've ever used cow panels in your garden please leave a comment and tell us about it.
Tipper
Subscribe for FREE and get a daily dose of Appalachia in your inbox