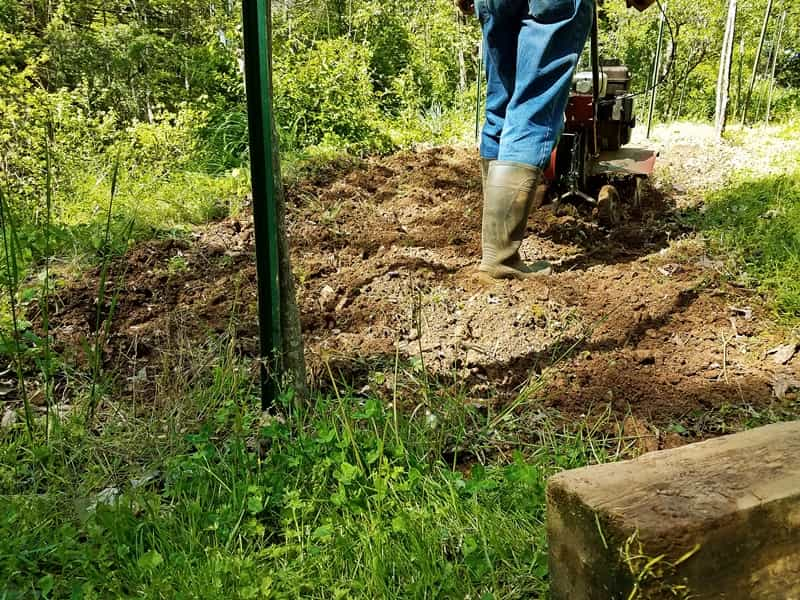 Is there a better smell than fresh turned soil?
At the end of a long work day I sat in the grass just beyond Granny's garden and watched The Deer Hunter till as I inhaled the rich aroma of fresh turned dirt. I studied on the scent.
Do I enjoy the smell so much because it ties me to the land and harkens back to every childhood summer I ever lived? Or does the fresh perfume entice me because it holds the promise of a bountiful garden? I decided a resounding YES is the answer to both my questions.
The yearly turning of the soil and planting of the garden has been an integral part of my entire life. As a child running around playing I thought of the time as a special day of fun where all of us were out in the fresh spring air together. As an adult I understand clearly the need, pleasure, and satisfaction of growing the food you eat.
I planned to talk Granny out of a garden this year. She seems more feeble every day and recently took another fall—thankfully no broken bones this time. But it seems if there was ever a time that folks need to plant a garden this is the year.
Tipper
Appalachia Through My Eyes – A series of photographs from my life in Southern Appalachia.
Subscribe for FREE and get a daily dose of Appalachia in your inbox