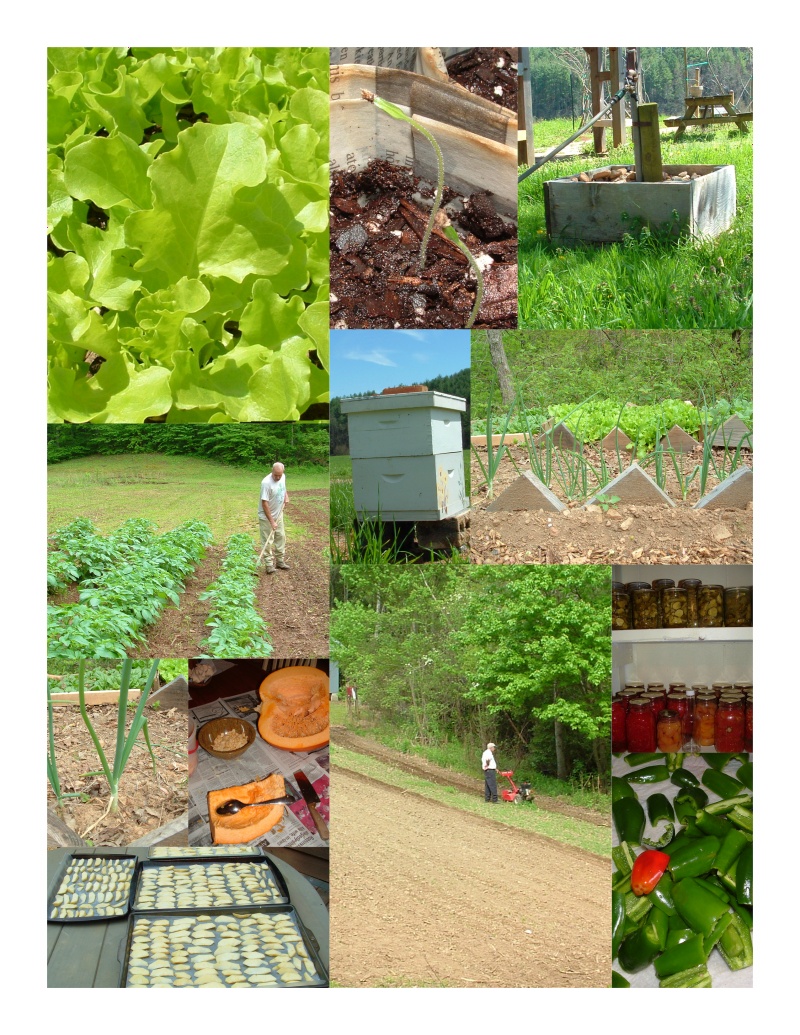 Up until this point in the year the gardening is sort of easy. Yes there's some exertion needed to accomplish a spring garden and even to get all the seedlings started in the greenhouse, but the real work occurs once the summer temps arrive for good and the threat of frost is pushed all the way to next fall.
The cold spell we had about a week ago nipped the tops of the potatoes we have planted in containers, but the warm weather we've had this week has encouraged new growth to appear. The same happened with two of our grapevines, one has a little new growth on it and the other still looks pitiful from the freeze. These are the two grapevines we planted last year so they're not very large. Our two established grapevines appear to have made it through the frosty nights just fine.
We've been eating radishes, lettuce, and kale from the spring garden and are eagerly awaiting our first dish of kilt lettuce.
Pap always said he wouldn't plant any frost tender plants until at least May 10 because you couldn't guarantee there wouldn't be a late frost. That's exactly what happened last year when a very late frost did a lot of damage. We usually try to chance planting a few things before May 10, but never put out our tomatoes and peppers till about then.
Here's my favorite planting by the sign days for May.
Taurus: good for all root crops and above ground crops 9, 10, 11
Cancer: best for planting above ground and root crops 14, 15, 16
Scorpio: best for flowers and above ground crops 23, 24
Pisces: Good for planting and transplanting above ground crops, trees and shrubbery 4, 5, 6
Tipper
Subscribe for FREE and get a daily dose of Appalachia in your inbox