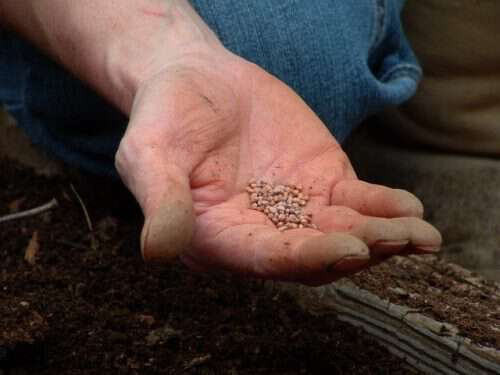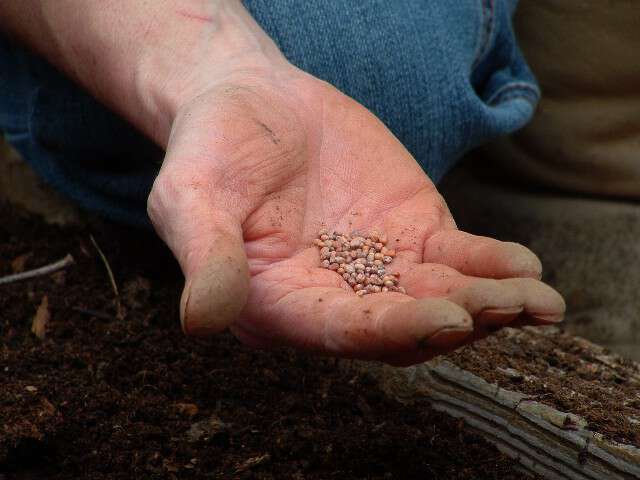 Last summer was the first time I planted my entire garden by the signs-it was also the best producing garden I've ever grown. The process of having to plant certain crops at certain times is restricting-especially if the weather isn't cooperating on the appropriate day. But overall I find planting by the signs forces me to be better organized-it forces me to look ahead at what's coming up and what I need to get in the ground.
Earlier in the month I planted cabbage, lettuce, and spinach-they are all moving right along.
Over the last few days, I planted my Spring root crops-beets, onions, and radishes. I'm especially excited to see how the Hailstone Radishes turn out since I've never even seen a white radish.
I plant all of my Spring veggies in raised beds I've made at one end of my garden. I line the path that runs between them with newspaper. It's amazing how a couple of sheets of newspaper can hinder weeds when they began to grow. Laying the newspaper can be aggravating-especially if it's windy. After I get a sheet laid down-I throw some mulch, dirt, or rocks on top of it too hold it down till it becomes part of the ground-a good spray with the water hose or watering can will also help it lay down. (yes they wear those cowboy boots with shorts too)
As I was looking through my box of Hometown Seeds, I took a moment to look back at my planting by the signs posts. Hard to believe in 2009 I had never even attempted to plant by the signs-unless it was a pure accident.
Tipper