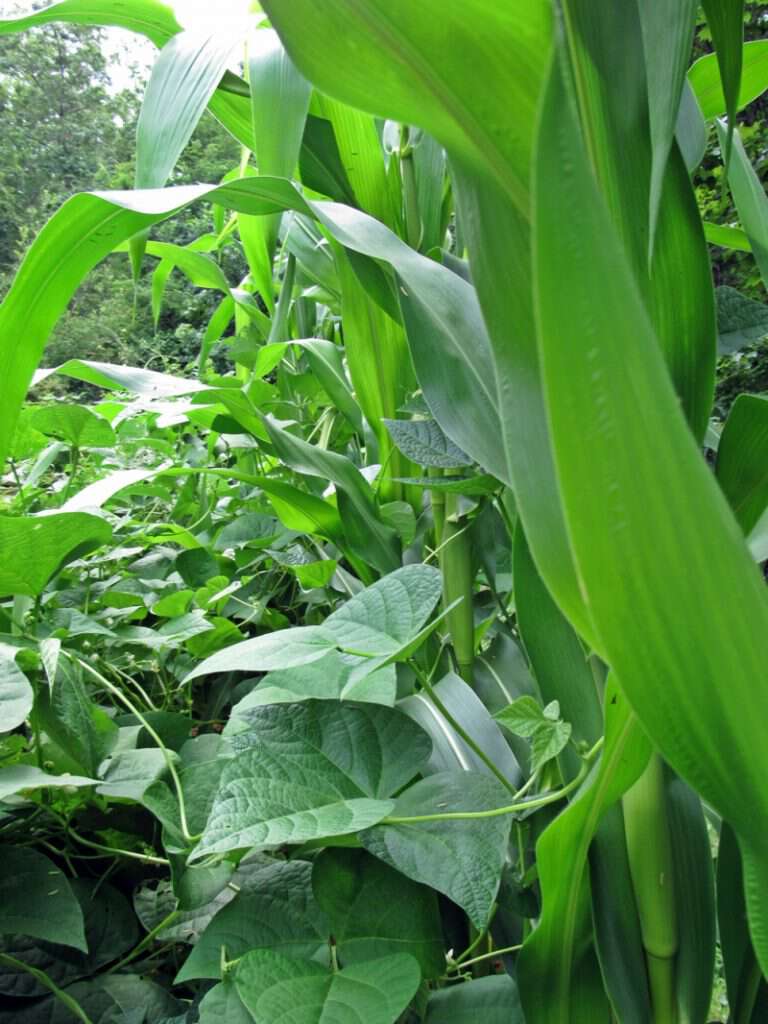 Lay by verb phrase To leave a crop to mature after hoeing it for a final time late in the summer. When a farmer has the crop "laid by," the labors of plowing, planting, and cultivating are over, and he can sit back until the crop is ripe. 1834 Crockett Narrative 154 Having laid by my crap, I went home, which was a distance of about a hundred and fifty miles. 1905 Cole Letters 80 Soon as crops is laid by if I live expecting to here from you soon I remain your son. 1953 Hall Coll. Bryson City NC The spring of the year come, why [Jake Welch, a neighbor] went to plowing and planting his corn, and beans, and potatoes, and things-cultivating that stuff at home. He'd take care of that ontil he got through and got his crop laid by. He'd generally get it done laying by corn in the latter part of July. (Granville Calhoun) 1955 Dykeman French Broad 322 The third or fourth week in August, when crops were "laid by" and "garden truck" was at its most plentiful, families within a radius of many miles put finishing touches on their arrangement to attend camp meetings. 1976 Carter Little Tree 90 "Laying -by" time was usually in August. That was the time of the year when farmers were done with plowing and hoeing weeds out of their crops four or five times, and the crops was big enough now that they "laid by," that is, no hoeing or plowing while the crops ripened and they waited to do the gathering. 1979 Smith White Rock 47 All cornfields were hoed at least three times; the last time was called "laying it by." 1995 Weber Rugged Hills 67 "Well," someone will say, "the corn is 'laid-by' for this year." What they mean is that there will be no more hoeing or cultivation. Crops are now tall enough so that they won't be crowded out by weeds. Any weeds growing in the rows will be left where they are.
Dictionary of Smoky Mountain English
—————–
We didn't plant any corn this year, but Granny has more than made up for it. She's planted corn at pretty much every corner of her garden and yard. Every time I think she's through with her corn planting she'll tell me she planted a few more little rows. None of her corn patches get enough sun so it's doubtful any of it will actually make, but she sure does like planting it and hoping it will.
Tipper