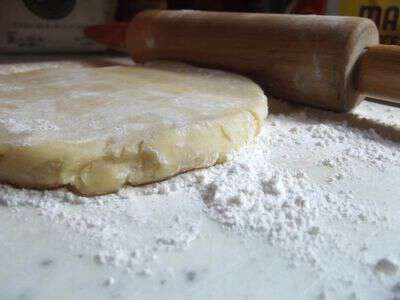 I love trying new recipes-especially ones from Appalachia. A few weeks ago, I came across a recipe for Kentucky Pie. I decided to give the pie a try-since I had a store bought pie crust in the freezer.
After I had my hopes up about making the pie-I discovered I didn't have any pie shells. That discovery sent me on a search for an easy pie crust recipe that promised to turn out good.
I learned how to make the best ever flaky pie crust at the John C. Campbell Folk School-but it's quite a process-and with supper only an hour away I needed an instant gratification pie crust.
As I did a quick google search I ran across a pie crust recipe with vinegar as one of the ingredients. The recipe jogged my memory-and I recalled hearing someone say the crust was really great.
I was already in the mixing stage of the recipe before I realized it made 3 crusts-and encouraged freezing them for future use.
To make 3 pie crusts you need:
1 1/2 cup crisco
3 cups plain flour (all purpose)
1 whole egg
5 tablespoons of cold water
1 tablespoon of white vinegar
1 teaspoon of salt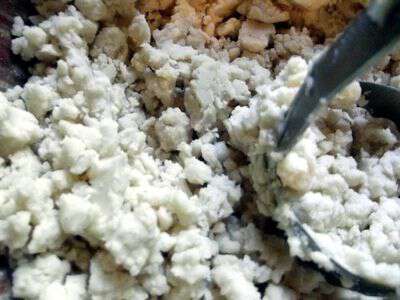 Mix crisco and flour with a pastry cutter until the mixture is like coarse crumbs.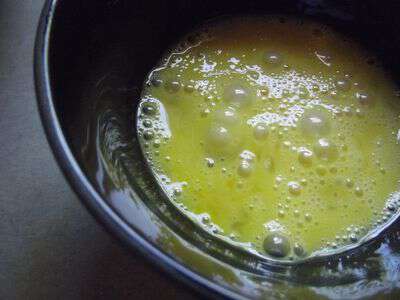 Add a well beaten egg to the flour mixture along with 5 tablespoons of cold water, 1 tablespoon of white vinegar, and 1 teaspoon of salt. Stir until well mixed.
Divide the dough into 3 even portions. Using additional flour-shape each crust into a circular disk. If you don't need your dough right away-place the discs individually in freezer bags and store in the freezer. (allow frozen pie crusts to thaw for 15-20 minutes before rolling out)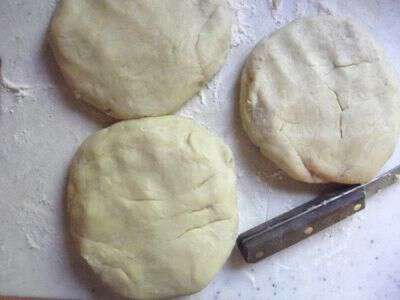 If you plan to use your pie crust immediately-let it chill in the freezer for 15 minutes before hand. Use additional flour as needed as you roll out the crust.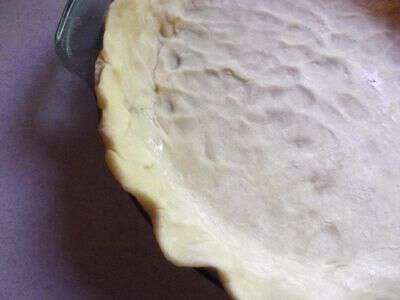 The crust was perfect-flaky, crisp, and tasty. The pie-not so much-it was so sweet it would crack your teeth open! You could go eat a spoonful of brown sugar and get pretty much the same result without all the trouble.
I was disappointed in the pie-but decided the flop was worth discovering the easy peasy flaky tasty pie crust in the process.
Come back in a day or so and I'll tell you how the frozen pie crusts worked out.
Tipper