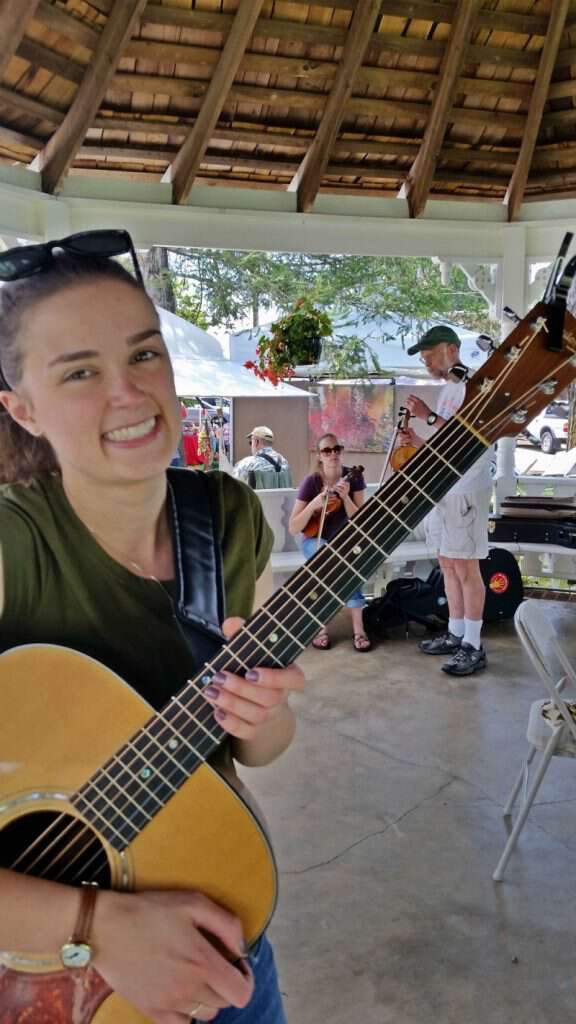 I was plumb happy that our friend David played our gig with us on Sunday
In Appalachia we have many ways to express completely or all the way.
clean through: The bullet went clean through his hand and into his brother's back.
done dead: The snake was done dead when I saw it.
plumb: I walked plumb up to the gap of the mountain.
eat up: She was eat up by bug bites.
slam up: I'd be covered slam up with bites too if I went traipsing around half naked.
slap: She didn't get home till slap dark and I was worried to death.
pure out: That boy is pure out sorry. He's been that way since the day he was born I reckon.
I'm sure you can think of more ways to express completely-leave a comment and share any you think of with us.
Tipper