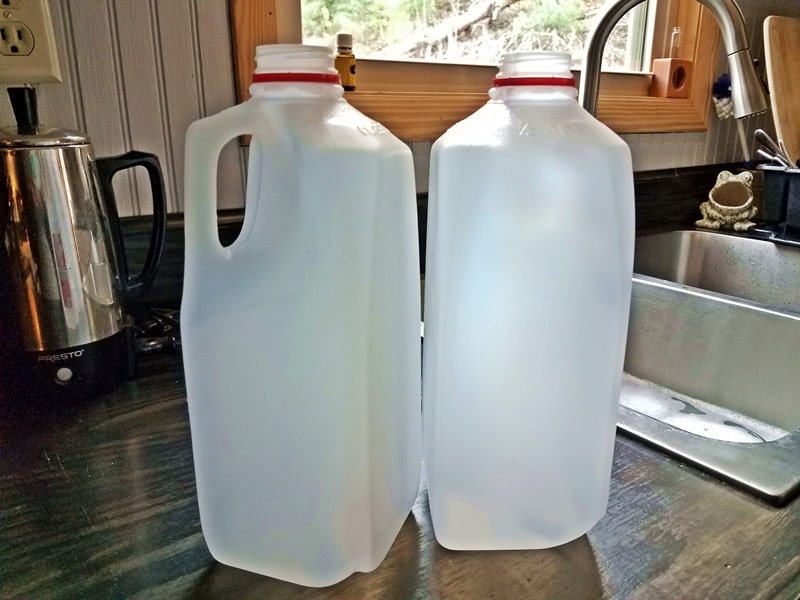 The other day I saw a joke about COVID-19.
The setting of the joke was in the future.
As a grandmother wiped off all her groceries before putting them away the grandfather whispered to a puzzled grandchild "Don't worry she lived through COVID-19."
Like the grandmother in the joke people who lived through the Great Depression picked up habits they kept for the rest of their lives, things like saving scraps of cloth and never wasting food.
I was raised by parents who saved every thing just in case it was needed later on. Granny and Pap were both born just after the Great Depression ended, but somehow they picked up some of the habits often attributed to folks who did experience the depression. Maybe they picked up the habits because the depression was fresh in in their parents' minds or maybe because they both came from poor families. Waste not want not and make do or do without are strong themes in Appalachian culture so their saving instincts may have been influenced by that as well.
Between the virus worries and the economic worries I've found myself wanting to save things just in case. I've started a collection of milk jugs because what if we needed to carry water?
Over the weekend we finally worked on the chicken coop. I drove The Deer Hunter crazy trying to save the wire the fencing came wrapped in. I told the girls "If that's all the wire you ever had wouldn't you want to keep it?"
I believe a lot of people will come out of this ordeal with new habits. Most certainly we'll all be more diligent about washing our hands. People might decide to keep a larger supply of toilet paper on hand 🙂 and even though I've never been a wasteful person I believe for a good long while I'll think twice about everything I use.
Tipper
Subscribe for FREE and get a daily dose of Appalachia in your inbox