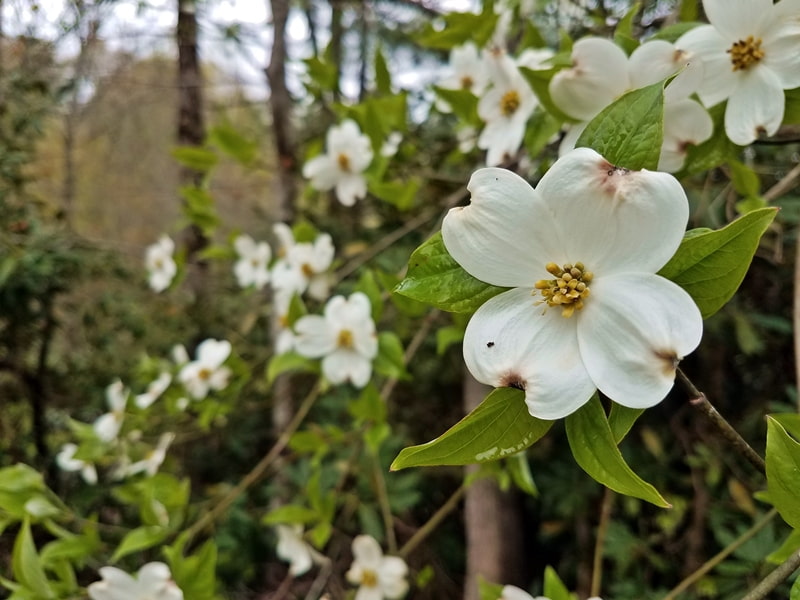 At the end of last week dogwood winter came to my area of Appalachia. We had frost and temps as low as 28 one morning.
I took Granny to the doctor over in Blairsville at the first of last week. As we drove the last part of our trip I said "Well the dogwoods are blooming over here." Granny said they sure were pretty.
On the way home I started thinking about the dogwoods again and decided I'd see if I could spot where they were blooming closer to home. All the while I knew it didn't make sense that they wouldn't be blooming at my house sense the distance isn't that far.
Sure enough just as we turned off the highway onto our road there were several dogwoods in bloom. And after I dropped Granny off and went on home I plainly seen the two dogwoods at the bottom of the drive blooming too. Funny I noticed the dogwoods in Blairsville and completely missed the ones blooming right under my nose 🙂
Tipper
*Dogwood winter = a cold spell that happens every year just as the dogwood trees are blooming.
Appalachia Through My Eyes – A series of photographs from my life in Southern Appalachia.
Subscribe for FREE and get a daily dose of Appalachia in your inbox