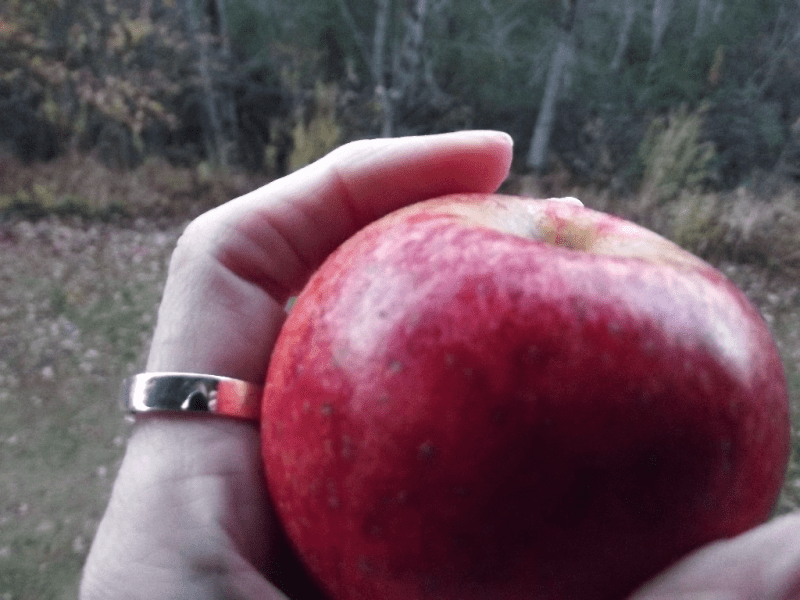 "Reach me a apple" in Appalachian Vernacular means the same thing as "hand me an apple".
Have you seen the slogan: Buy Local? I'm totally in favor of the thought behind the saying-most of the time. But sometimes the best apples you ever tasted come from far far away and are delivered right to the backseat of your car by people who look like Angels.
Favorite apples? Around here it's Fujis and Mutsus for The Deer Hunter. For me it's Honey Crisp and the old timey green apple you can often find growing in pastures and old fields. If you're really really lucky the pastures and old fields are near your house with the apples free for the taking.
When I was a child, there were 2 such trees down the road in the big curve where Papaw Wade and Uncle Henry accidentally ran into each other one time. The trees are long gone-and so are the days when I could climb up in Papaw's lap and kiss his busted lip before I went home.
Tipper