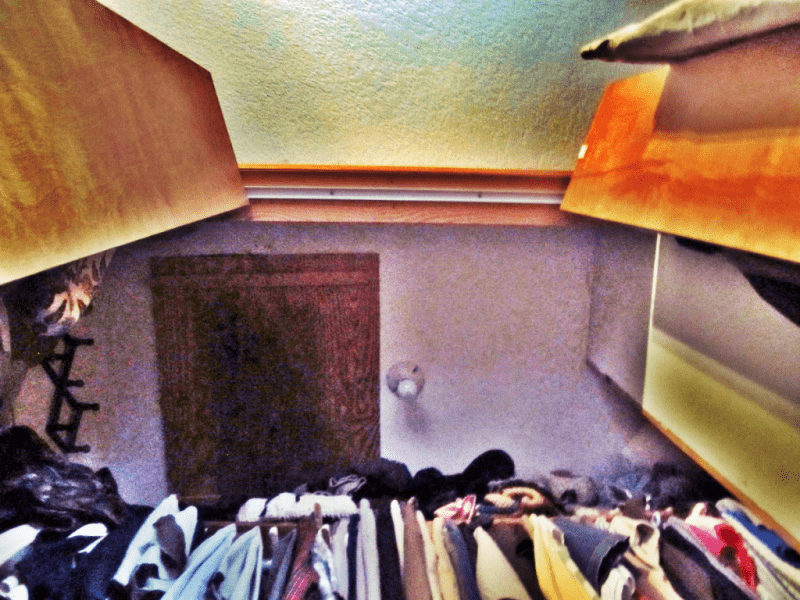 Back in October I posted a question from a Blind Pig reader: Is it a Closet or a Press? All the comments were fascinating, but the two below got my attention:
"We never had closets when I was growing up, just presses. I remember most of them having a large piece of fabric hanging from nails that covered the entrance. Mom still called them presses when she had a modern house with real closets in almost every room.
I'm listening to Pap and Paul sing Ethan Allen for the second time today. I think I could listen to those two all day!
Posted by: Shirla"
————-
"I am not familiar with it used that way. I have heard of wine press and apple press but not press for a closet. We did have closets when I was growing up but they had no doors. Most people put curtains over them. This was the time too when people used plastic "lace" curtains on their windows. How I hated those but it was considered just fine in our poor community. I knew rich people didn't use them though.
Posted by: Eve"
————-
As I read those comments, my eyes sheepishly looked at the closet in the photo above. It's the closet The Deer Hunter and I share in our bedroom. See how the doors are standing open? They're always like that. I cannot remember the last time they were shut.
I was probably 6 or 7 years old when Pap built the house I grew up in. Granny and Pap were anxious to move into it. They wanted to finally be settled in their own home after renting for so many years.
There were a few things on the house that weren't completed when we moved in. The back porch was missing-leaving the backdoor to open to a drop of about 4 feet or so. And only 3 of the closets had doors on them. The coat closet in the living room had a door, the linen closet at the end of the hallway had a door, and one of the big bathroom's closets had a door. Now that I think about it all of those closets are the exact same size…Pap must have gotten a deal on those doors.
Time got away from Pap and he never did add the closet doors. I guess after living there for several years without closet doors, they became a mute point.
When I was a girl I was embarrassed about our doorless closets. Granny added fabric to cover some of them, but the others just stood there with all the contents staring out at you.
I don't know what that says about me. I was embarrassed as a child because our closets didn't have doors, but once I had my own house with a door on every closet I choose to leave them standing open.
Tipper
Appalachia Through My Eyes – A series of photographs from my life in Southern Appalachia.