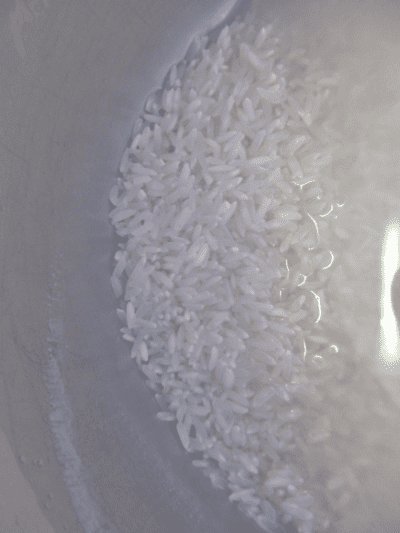 I made rice pudding for the first time last week.
I ran across the recipe in the book Mountain Cooking by John Parris. I recalled The Deer Hunter saying he liked rice pudding and it seemed like an easy enough recipe to whip up.
Mountain Cooking Rice Pudding
2 cups cooked rice
1 1/4 cups cream or milk (I used a mixture of cream and half-n-half)
4 to 6 tablespoons sugar (I used 6)
1 teaspoon lemon flavoring
2 to 4 eggs (I used 3)
1/3 cup raisins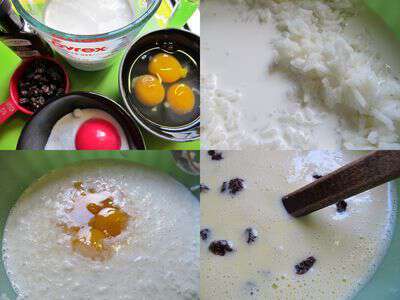 Combine rice, cream/milk, sugar, lemon flavoring, and eggs together-mix well. Stir in raisins and pour mixture into a greased dish or baking pan. Cook at 325 degrees for 45-55 minutes or till pudding is set.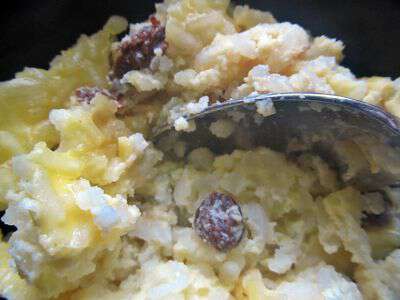 The first time I checked to see if my rice pudding was set-it was still runny. The next time I checked I was afraid I had cooked it too long. It looked dry and I thought the pudding would be tough. I was wrong. The rice pudding was delicious even if it was a little on the dry side. The lemon really adds a nice note to the dish.
After eating a bowl of my rice pudding, I decided I had been missing out on one of the finer things in life. Granny never made rice pudding that I can remember.
Someone did teach me to add sugar and butter to my rice when I was a child, that's the only way I would eat it for years. The Deer Hunter said he grew up eating rice mixed with sugar and butter too.
Tipper