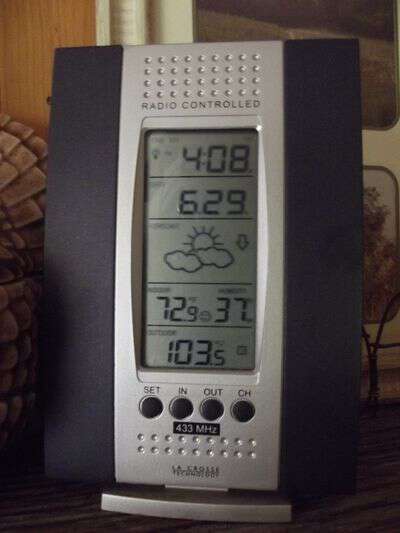 Was it hot at your house yesterday? It was hot in Brasstown-as you can see 103.5 at just after 4pm. I tried to find out if it was a record breaking temperature for our area-but finally gave up and decided it was just hot and thats all there was too it.
We desperately need rain-and I know folks down south have had more rain than they need-makes me wish we could swap out somehow. We've been watering the garden here at our house every evening-but the big garden we share with Pap and Granny is too big to water-and it's about burnt slap up. Granny thinks it'll rain next week and the big garden will be ok-I hope she's right.
Charles Fletcher let me know it was 105 at 3:30pm in Cleveland TN yesterday.
How hot was it at your place?
Tipper
Appalachia Through My Eyes – A series of photographs from my life in Southern Appalachia.