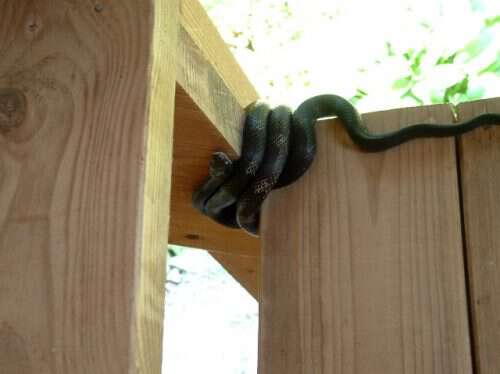 Do you ever loose something-only to find it in easy view? Or have you ever studied around a problem-looking at it from all directions only to have somebody else point out the most obvious solution to the problem?
I've been overwhelmed with the positive encouragement I've received about my new series Appalachia Through My Eyes. But as I said before-there were a few bugs to work out in the process of showing the photos.
I wanted the series to have the same features as my main page-so folks could comment on the pictures if they wanted too-and so if someone new dropped by they could look back through the series easily.
PeggyP pointed out the obvious to me. The way I had the page set up was going to get confusing fast. As the pictures increased you'd have to go searching through the comments to see which one pertained to which picture.
When I contacted my Typepad Support they suggested I start another blog, but that wasn't something I was interested in doing. I want the Blind Pig to stand as my testament to the Appalachian Culture I'm so passionate about celebrating not start a multiple blog empire.
Earlier this morning, another Blind Pig reader, showed me the answer to my dilemma was right in front of me. I immediately said "Where? I can't see it." She asked "Why not just post the pictures on the main page?" I said "Cause I'm going to share a picture everyday and then there'd be no room for writing." She said "Who said you have to show a picture everyday is that like blog etiquette or something?" I said "No, hmm I'm the one who said I had to share a picture everyday."
There was my answer-if it'd had been a snake it would have bit me. From here on out-I'll share a picture with a thought every other day or every so often and they'll be right here on the main page-easy to find, easy to comment on and since they'll be assigned their own category it will be possible to see them in order by clicking on the category title (which will be Appalachia Through My Eyes). And even better I'll be living up to what I set out to do: My hope is that through this blog I can begin to understand how the love for the past can be woven into a hope for the future as well as an appreciation for the present. In other words, by placing the pictures from the series in between my written posts I'll for sure be mixing the present day Appalachia I see in my daily life with the tidbits I share from the past along with the daily march towards the future.
So drop back by tomorrow for the next photograph in the series-Appalachia Through My Eyes.
———————-
When you loose something only to find it right in front of you or find the easiest answer to a problem that seemed difficult do you say?
If it'd been a snake it would have bit me (that's what I say)
It was hidden in plain sight
I couldn't see the forest for the trees (or is it the trees for the forest?)
I was as surprised as if a sheep had bit me (I've never heard anyone say this one but I read it somewhere)
The answer was as plain as the nose on my face (Pap says this one)
Or maybe you've got a different saying to add?
Tipper