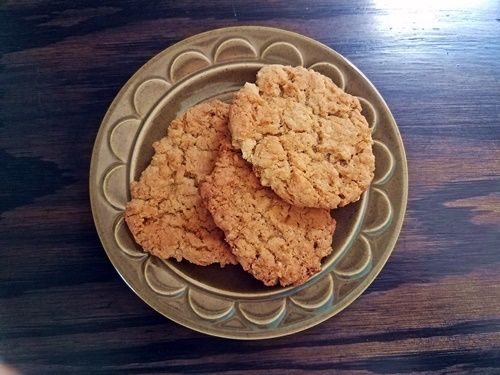 I love cooking recipes from the "Favorite Recipes of the John C. Campbell Folk School" cookbook. It was published in 1971 and was compiled by Alice Tipton and Oris Cantrell. Along with all the great recipes, the book has old photos of the Folk School, old prints made at the school, and little snippets of songs and blessings that are recited before meals at the school.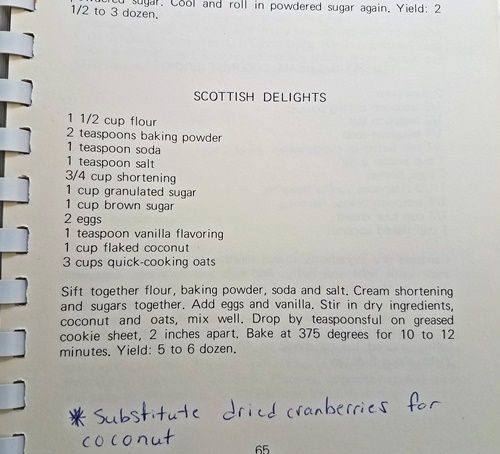 One of my favorite cookie recipes from the book is for Scottish Delights. One time when I was making the cookies I didn't have any coconut and decided to throw in dried cranberries instead-the cookies still turned out great.
I'm sure the history of the book plays a role in why I like it so much.
As I mentioned above, the rich history of the Folk School can be seen throughout the pages in recipes, photos, and blessings.
My Mamaw Wilson gifted the cookbook to Granny. Mamaw worked at the Folk School in a variety of jobs during her lifetime.
I love the little notes Granny wrote to herself throughout the book, much like my note about substituting dried cranberries.
I remember the day Granny gifted me the cookbook because she knew I was crazy about Mamaw and crazy about the Folk School too.
Tipper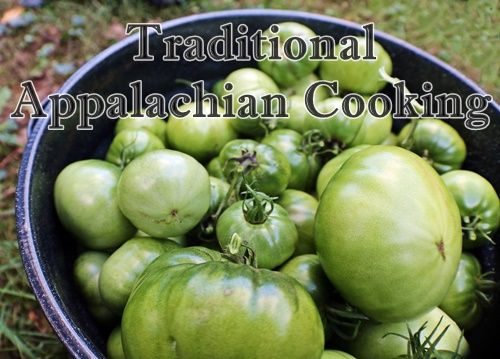 Come cook with me!
MOUNTAIN FLAVORS – TRADITIONAL APPALACHIAN COOKING
Location: John C. Campbell Folk School – Brasstown, NC
Date: Sunday, June 23 – Saturday, June 29, 2019
Instructors: Carolyn Anderson, Tipper Pressley
Experience the traditional Appalachian method of cooking, putting up, and preserving the bounty from nature's garden. Receive hands-on training to make and process a variety of jellies, jams, and pickles for winter eating. You'll also learn the importance of dessert in Appalachian culture and discover how to easily make the fanciest of traditional cakes. Completing this week of cultural foods, a day of bread making will produce biscuits and cornbread. All levels welcome.
Along with all that goodness Carolyn and I have planned a couple of field trips to allow students to see how local folks produce food for their families. The Folk School offers scholarships you can go here to find out more about them. For the rest of the class details go here.
Subscribe for FREE and get a daily dose of Appalachia in your inbox