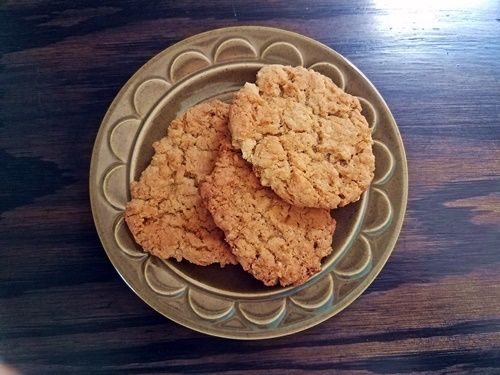 I love cooking recipes from the "Favorite Recipes of the John C. Campbell Folk School" cookbook. It was published in 1971 and was compiled by Alice Tipton and Oris Cantrell. Along with all the great recipes, the book has old photos of the Folk School, old prints made at the school, and little snippets of songs and blessings that are recited before meals at the school.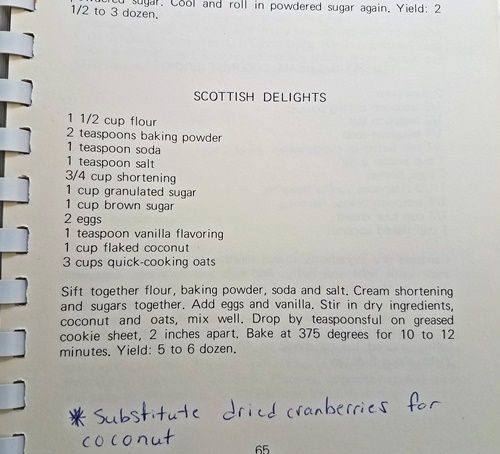 One of my favorite cookie recipes from the book is for Scottish Delights. One time when I was making the cookies I didn't have any coconut and decided to throw in dried cranberries instead-the cookies still turned out great.
I'm sure the history of the book plays a role in why I like it so much.
As I mentioned above, the rich history of the Folk School can be seen throughout the pages in recipes, photos, and blessings.
My Mamaw Wilson gifted the cookbook to Granny. Mamaw worked at the Folk School in a variety of jobs during her lifetime.
I love the little notes Granny wrote to herself throughout the book, much like my note about substituting dried cranberries.
I remember the day Granny gifted me the cookbook because she knew I was crazy about Mamaw and crazy about the Folk School too.
Tipper
Subscribe for FREE and get a daily dose of Appalachia in your inbox