Today's guest post was written by Jim Casada.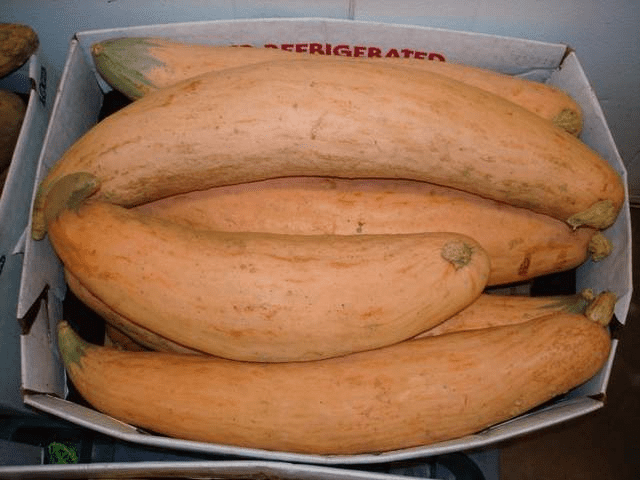 Photo by Asheville Citizen Times
A CRAVING FOR CANDY ROASTERS by Jim Casada
Periodically this column delves into the lure and lore of traditional mountain foodstuffs. That's at least in part thanks to the fact that some of the most enduring, endearing memories of my youth focus on food. Among them are evening sessions on the porch with the whole family stringing and breaking green beans, peeling and quartering apples, shucking and silking corn, shelling field peas, or otherwise getting garden truck ready to can. Similarly, recollections of tempting smells wafting from Momma's Grandma Minnie kitchen are so tangible I can almost taste streaked meat frying or biscuits baking. Such longing looks backward explain why I occasionally scamper off down some avenue connected with old-time mountain food ways.
A few weeks back I had the great pleasure of being involved in what is sometimes called a "writer farm trip" in neighboring Haywood County. The idea behind such outings is to expose writers to various aspects of an area likely to have visitor appeal. While I let my considerable familiarity with Haywood County, thanks to my mountain roots and varied sporting and other experiences in the county over the years, be known up front, the folks hosting the trip still insisted I join them. That proved a great blessing to me. I had numerous joyous experiences, among them trips to various farm-to-market and pick-your-own agricultural operations, a visit to local microbreweries, sampling the fare at some fine local restaurants, a cook-and-serve it demonstration from folks at Sunburst Trout Farm and a lady doing all sorts of neat gourmet canning and pickling, a stop by a farmer's market similar to the one here locally, and much more.
The writers stayed at historic Cataloochee Ranch, and that's where my culinary fancy and memories of candy roasters were tickled. Awaiting me in my room at check-in was a little gift bag which included a jar of candy roaster butter. That immediately took me down a delightful road into yesteryear and food experiences I had not known for decades.
Grandpa Joe regularly raised candy roasters, along with pumpkins and other types of winter squash, as part of the traditional "three sisters" approach to agricultural. For those unfamiliar with the three sisters concept, it originates with Cherokees and involves planting corn, some type of climbing bean or pea, and one or more varieties of winter squash all together. The corn stalks provide the likes of runner beans, field peas, or October beans needed climbing support; these climbing legumes help the soil through fixing nitrogen from the atmosphere; and large leaves of winter squash keep weeds at bay. After one or two early hoeing sessions, three sisters plantings pretty well look after themselves.
About this time of year, with the corn crop made and ears hanging down awaiting pulling and placement in the corn crib, the three sisters patch would be dotted with colorful pumpkins, cushaws, candy roasters, and the like. They were usually left to cure and sweeten in the sunny Indian Summer days of late September and early October before being gathered and stored sometime near first frost.
Grandpa stored the winter squash underneath corn shocks, always being careful to protect them protected from the ground with a layer of straw or corn stalks as well as making certain they didn't touch one another. A few pumpkins or candy roasters, perhaps showing an imperfection or looking like they wouldn't keep well, might be put in smokehouse/cannery just outside Grandma's kitchen.
The tasty wonders both Grandma and Momma worked with them were a source of pure wonder. They particularly liked the fact candy roaster flesh wasn't nearly as stringy as that of pumpkins. Today efforts of these two wonderful cooks run through corridors of my mind like a sweet dream.
The big squash—which could sometimes run to 10 or 15 pounds, although I've read of county fair competitors running to hundreds of pounds—would be roasted in large chunks or even whole in the oven. It was much easier to do this way than trying to peel them while raw. If a whole candy roaster was involved, bits of skin would be cut away or holes poked in it so steam could escape. After roasting, and with the seed and stringy matter around the seed removed, the meat was ready for preparation.
The uses varied appreciably. One personal favorite was mashing up the candy roaster, and perhaps adding a bit of brown sugar or molasses, along with cinnamon, to make a non-dessert dish used much like apple sauce. It was actually, as the "candy" part of the name suggests, sweet enough to have been a dessert. Or it could be used to make pies quite similar to those prepared with pumpkin, in candy roaster bread or muffins, in cakes, or as candy roaster butter. The latter, slathered across a cathead biscuit which had already received a generous application of butter, gave that biscuit a college education.
We'll finish with a couple of candy roaster recipes, but before offering those I have a request of readers. If any local gardener has over time grown and saved heirloom candy roaster seeds I would love to obtain a few. I'll gladly swap any of several heirloom seeds I've saved over the years—Nantahala runner beans, easy-zip field peas, or Texas Longhorn okra, in return ([email protected]).
CANDY ROASTER BUTTER
The recipes which follow come straight out of a grand cookbook, "Cataloochee Cooking," written by Alice Alexander Aumen, one of the daughters of Ranch founders Tom and Judy Alexander. There are many mountain-related cookbooks I treasure, such as Sidney Saylor Farr's "More Than Moonshine" and John Dabney's "Smokehouse Ham, Spoonbread & Scuppernong Wine," but this one is as good as it gets for coverage high country culinary recipes and traditions.
1 gallon candy roaster, cooked and mashed
3 cups sugar
¼ cup lemon juice
¼ cup cinnamon
1 tablespoon cloves
1 tablespoon nutmeg
1 tablespoon ginger
2 cups apple cider
1 box Sure-Jell
Mix all of the ingredients except the Sure-Jell. Bring to a boil and cook for a minute. Remove and add the Sure-Jell. Place in sterilized jars. Melt paraffin and spoon a thin layer atop the butter.
CANDY ROASTER PIE
2 eggs, beaten lightly
2 cups candy roaster, cooked and mashed
¾ cup sugar
1/2 teaspoon salt
1 teaspoon cinnamon
½ teaspoon ground ginger
½ teaspoon ground cloves
1 12-ounce can evaporated milk
2 pie crusts
Preheat oven to 425 degrees. Combine filling ingredients in order listed above. Pour into pie shells and bake 15 minutes. Reduce temperature to 350 degrees and bake an additional 45 minutes or until a toothpick comes away from the filling clean. Cool and serve with whipped cream.
———————–
I hope you enjoyed Jim's guestpost as much as I did! Jim writes a weekly column for the Smoky Mountain Times and the article above was one of Jim's recent columns in the newspaper. Jim sent it to me after he read one of the posts about squash I posted recently.
The squash seeds donated by Sow True Seed for my squash reporting project included Pink Jumbo Banana. I didn't grow any of the pink jumbo squash-but I'm thinking they would be very similar to a the Candy Roaster Squash Jim is talking about.
Pap didn't ever grow candy roasters that I can remember. One of Granny's brothers used to bring her a few some years. Not sure if he grew them or if someone gave them to him. Granny used them like she would use pumpkin.
I'm going to try my hand at growing them next year-just so I can try the candy roaster butter recipe Jim shared.
Tipper