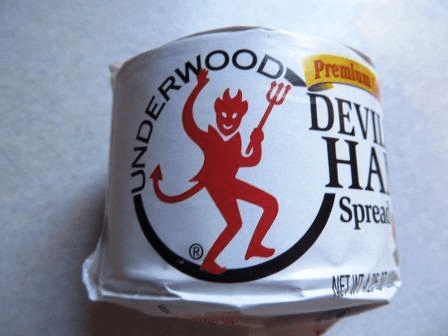 Do you like Deviled Ham? I do. I don't eat Deviled Ham often, but every once in a while I want a Deviled Ham sandwich with fresh soft light bread and mayo all washed down with a glass of sweet tea.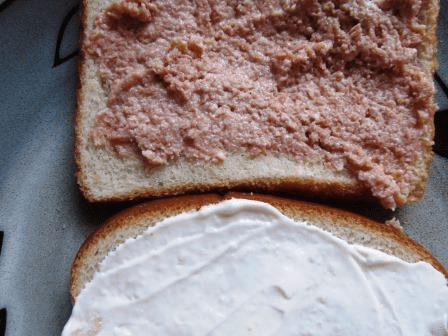 While there are other brands of deviled ham, the Underwood Brand is the most popular.
William Underwood's food business started in 1822 in Boston. In the beginning, Underwood used glass jars for his food stuffs, but once business picked up he was forced to start using cans because the local glass makers couldn't keep up with his glass jar demands.
Much of Underwood's success was due to the migration of people heading west. His canned goods were the perfect staple for them to pack along with them. And once the Civil War started the government began to purchase Underwood products for soldiers in the field.
In 1868 Underwood's sons begin experimenting with ground ham. They added spices and once they achieved the taste they were after deviled ham was created.
Shortly afterwards the famous pitchfork toting devil trademark was created and the Underwood Company began using it on it's cans of deviled ham. Interesting tidbit about the trademark, it is said to be the oldest trademark still in use in the US.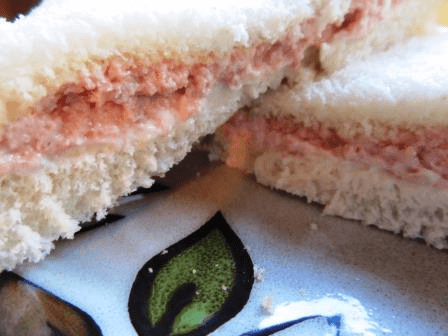 There's something about Deviled Ham that reminds me of childhood. Once I discovered the product dated to the late 1800s I asked Pap if he ever ate it as a child. He said he didn't remember eating deviled ham until he was an adult in the early 50s.
I think us kids used to look at that red dancing devil on the wrapper and pretend we were really eating devil meat. But then again maybe that was just me pretending.
Tipper
*Sources: http://archiver.rootsweb.ancestry.com/th/read/UNDERWOOD/2001-12/1008870813; http://www.underwoodspreads.com/