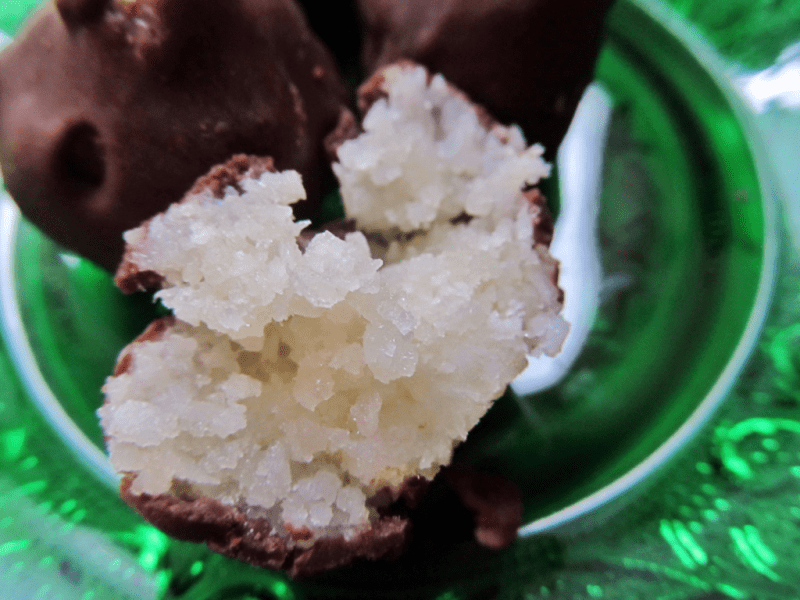 Many Christmases ago, a lunchroom lady gave me a coconut bonbon her daughter made. Why do I remember that one coconut bonbon? Because it was so good!
I love coconut anything-Pap does too-I guess that's where I get my love for it. The Deer Hunter does't like it so much. He says coconut reminds him of toe nails WHAT???
Back to the bonbon. Ever since I ate that piece of candy I've wanted to make one that tasted as good. I've tried various recipes and while they were good they didn't measure up to the coconut bonbon I ate all those years ago.
A few weeks ago, Chatter and I had a day of candy making planned. With my mind going back to the bonbon I decided to google around and see if anything piqued my interest. I found this recipe: Dark Chcolate Coconut Bites on the Pinch of Yum Blog.
The recipe jumped out at me right away because it used honey (or maple syrup-your choice) and coconut oil. I thought "Hmmm the coconut oil would have to add a stronger coconut flavor right? Maybe that's the secret ingredient." The blogger at Pinch of Yum details her reason for using coconut oil: its natural state at room temperature is a solid form and that helps the bonbons stay together. I was more interested in the taste so I decided to give the recipe a try.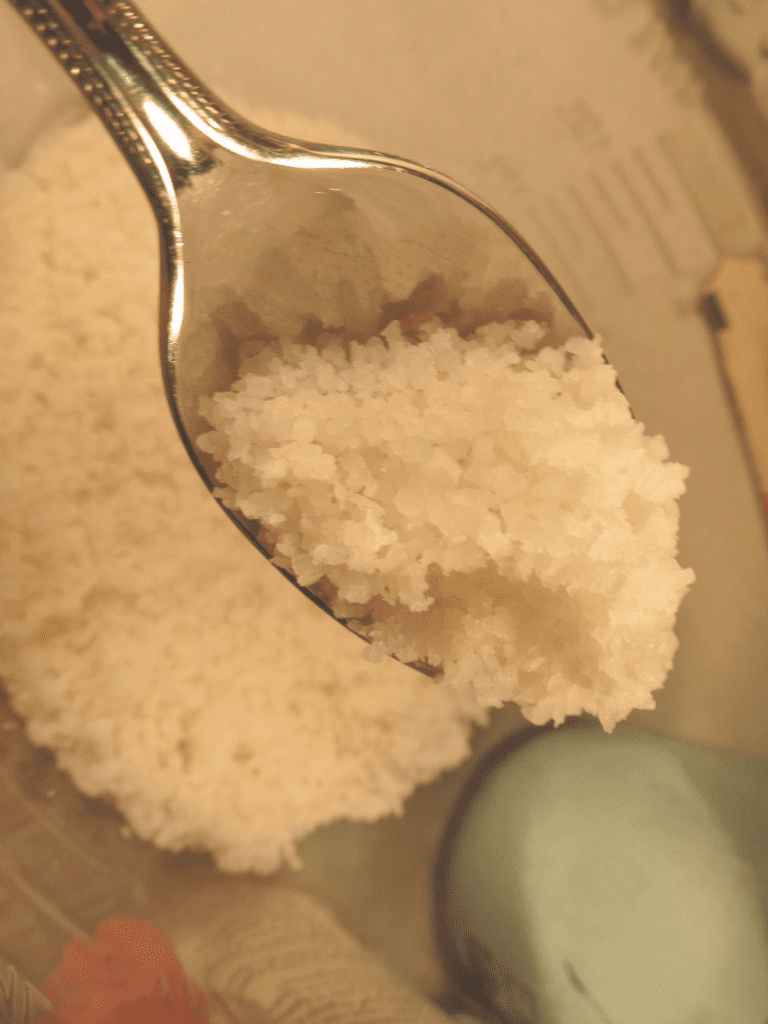 Dark Chocolate Coconut Bites by Pinch of Yum (aka coconut bonbons)
2 cups dessicated coconut (I had no clue what this was-so I googled and discovered it is finely chopped coconut.)
4 tablespoons honey or maple syrup-I used honey
5 tablespoons coconut oil
1 teaspoon vanilla
2 drops of coconut flavoring (my addition-not in the original recipe)
4 oz dark chocolate for melting (I love dark chocolate! But everyone else in my house doesn't-so I melted milk chocolate for theirs.)
Shred coconut in a food processor until the texture is like chopped up pieces of rice.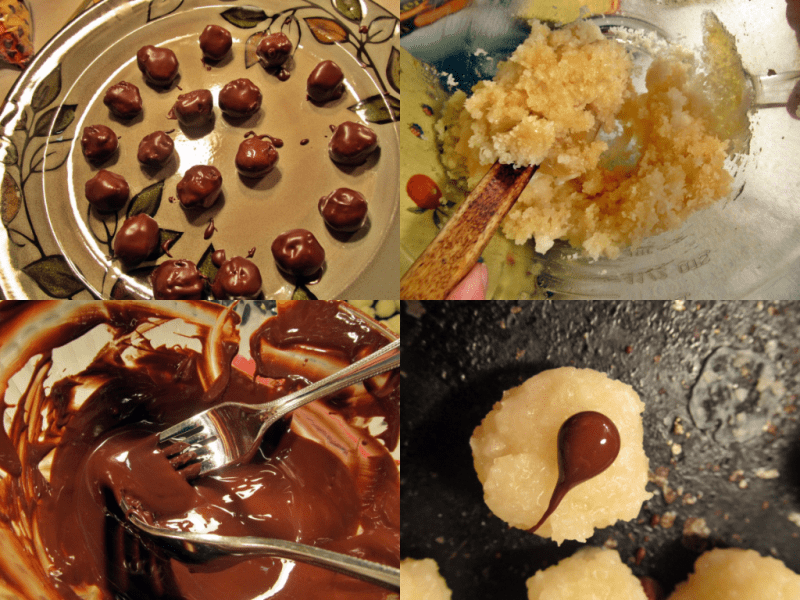 Put coconut, honey, coconut oil, vanilla, and coconut flavoring in a bowl and mix together.
Roll the mixture or squeeze the mixture into whatever size bonbons you want. Pinch of Yum divided her's into 18 balls. Chatter and I made ours small so we ended up with a bunch.
Place balls in the frig for at least 30 minutes or till hardened.
Melt chocolate and using 2 forks dip each bonbon in chocolate. We also tried using a skewer to dip our bonbons. Both methods worked good.
Set bonbons in frig to set the chocolate. (you should store the coconut balls in the frig too)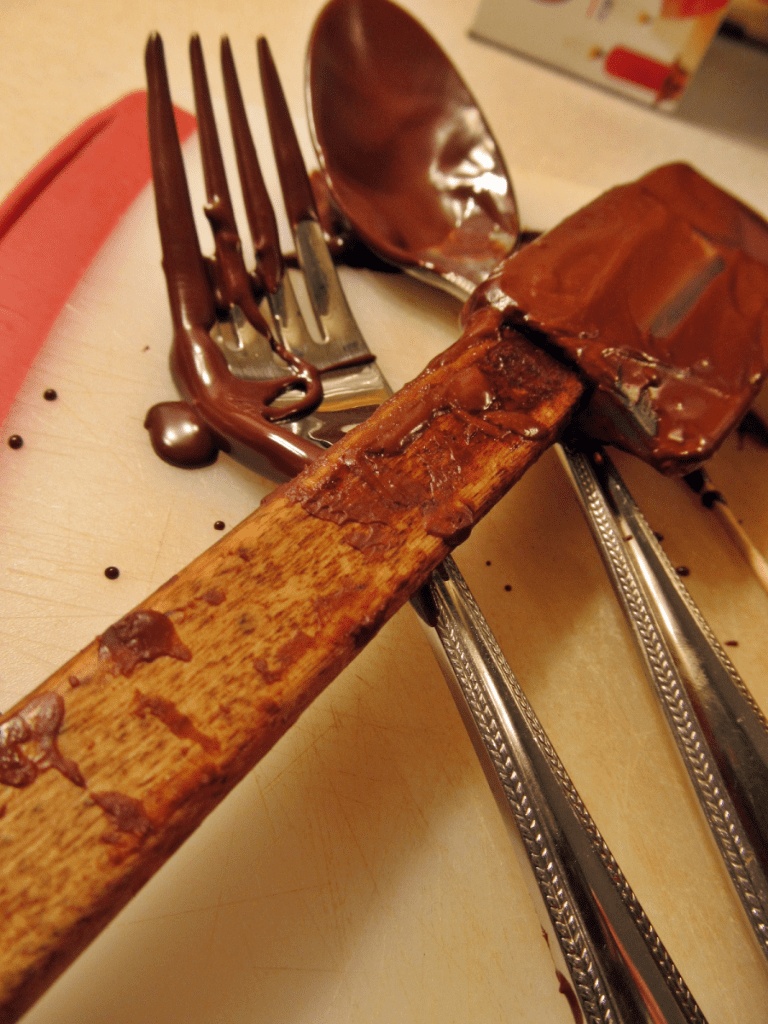 Are they as good as the one from my memory? I'm not positive they are…BUT they are the best coconut bonbons I've ever made, in fact I've already made them twice!
Tipper