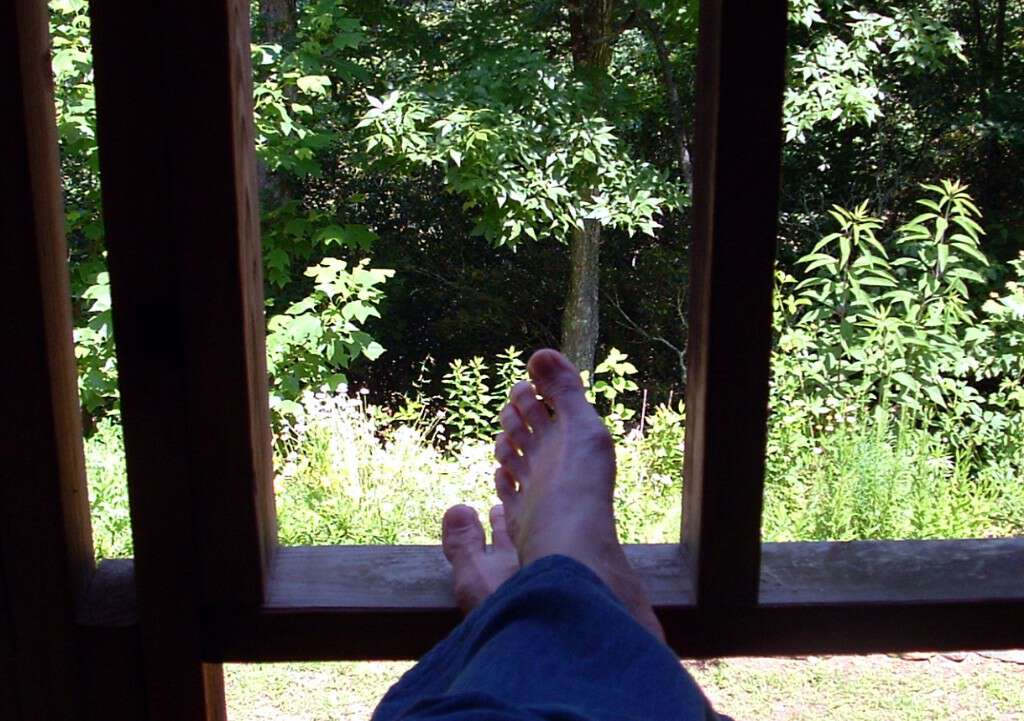 Did you go barefoot when you were little or maybe you still do? I've heard folks say their Mother wouldn't allow them to go barefoot till after Easter.
We waited till school was out for summer vacation. It wasn't that we needed to save our shoes or had outgrown our present pair-its just when you run in and out of the house a blue million times a day (slamming the screen-door every last time) who wants to fool with putting on shoes?
It's been many years since I went barefoot often enough to toughen up my feet-and just walking across the gravel barefoot makes me wish I'd remembered to slip on my house-shoes before going outside.
Do kids go barefoot today like they used too? My girls do sometimes-but certainly not to the extent I did. I guess for one thing-kids don't play outside as much as we used too-and for another there seems to be so many things to be afraid of now-like catching some kind of parasite that will burrow in under your big toe nail make a home and invite it's friends. I'm glad me and Paul only had to be wary of honeybees on our barefoot summer days.
Did you have a certain day each Spring when your Mother decreed going barefoot was ok?
Tipper
Appalachia Through My Eyes – A series of photographs from my life in Southern Appalachia.