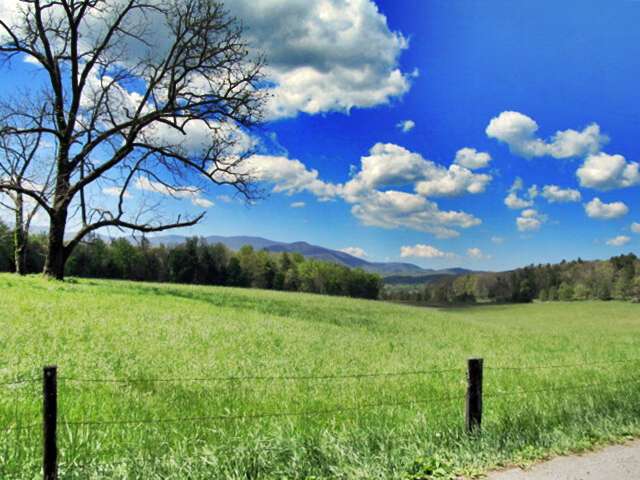 Anyone who reads the Blind Pig and The Acorn will quickly figure out I'm crazy in love with the unique colorful language of Appalachia.
I've never been embarrassed about my accent, even when someone pointed it out in a critical or mocking way. Pap instilled the need to be who you are in myself and my brothers from an early age and I guess that's why I've never been bothered that I don't use correct English or that I say words different than most folks.
I think Appalachian accents are like lovely music. You don't hear them as often these days, even here in my area the accent has diminished somewhat.
There is something so comforting about the Appalachian accent to me. I'm sure folks from other areas fill the exact same way about the accent they're most familiar with.
I used to sit at a reception desk at work. I greeted everyone who came in the door and directed them to the appropriate area in addition to answering the phone. One time a middle age man came in and after we spoke for a moment he headed on to complete the business he had come to take care of.
On his way out he stopped and asked me who I was-you know who I belonged to. He said "I can tell you're one of us. Who's your family?"
One might think the gentlemen was being exclusionary or rude by saying he could tell I was one of us. But he wasn't.
What he meant was that he had come into an intimidating sort of place in a pair of pointer overalls and that it was nice to hear my voice there. How do I know that? Because I've been in that very position before.
More than once I've found myself in a strange or frightening situation far from home and been comforted by the voice of someone talking that sounded like me. They might not have even been talking to me, but hearing that accent still gave me a feeling of a warm hug or a pat on the back.
Lonnie Dockery, who was a faithful Blind Pig reader until his death, once told me a story about being homesick and hearing a familiar voice.
Lonnie was in the Marines and he hadn't been home in good long time. He was flying from one place to another and was in an airport in California. He said he noticed a jar of sorghum syrup sticking out of another man's bag. Lonnie pointed at it and asked him if he liked syrup. Lonnie said in one of those small world ways it turned out the man was from the mountains of Appalachia too. Lonnie said hearing the man talk of syrup and home made him feel like he was back at his own home sitting at his mamma's kitchen table.
One of the sweetest stories I've ever heard about the Appalachian accent was written by a fellow blogger back several years ago.
This is what Jen had to say about the Appalachian accent:
My dad was proud to be a "hillbilly" from West Virginia and quite enjoyed referring to himself as such. He loved his native state and often spoke (in his southern drawl) of Appalachia's rugged mountains and rivers (and cricks and hollers). Growing up (in Arizona and then Michigan), I never knew anyone else from West Virginia and hadn't met my dad's relatives. So I never made one particular connection – I had no idea he had an Appalachian accent.

I was about 22. My dad had already died (cancer), and I was on a college trip to rural Appalachia with Habitat for Humanity. We were deep in the hills of Tennessee, and an older local gentleman who was helping our crew stopped to ask me a question. That moment is still vivid in my memory, because out of his mouth seemed to come my dad's voice. Only then did I have the revelation. My dad was not the only person to speak with his peculiar dialect – he was one of many and belonged to a people that I suddenly felt connected to.
I hope you've been fortunate enough to hear a good many Appalachian accents, and if you've never heard one then let me know and maybe I'll give you a call so you can hear mine!
Tipper