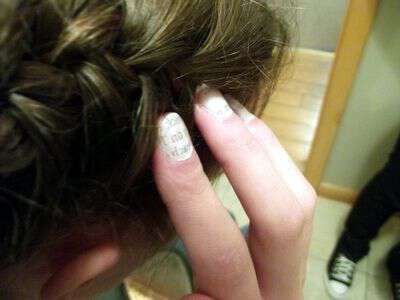 For many teenage girls in Appalachia, this time of the year is full of Winter Formal-The Valentines Dance-and the grand finale-Prom.
All that = sparkly dresses, fancy fingernails with writing on them, way too high high-heels, 3 or 4 giggling screaming girls all crammed into a bathroom, plaited hair, curling irons, boys in suits, nervous corsage attaching, eating out in a restaurant with other dressed up couples, dancing for hours in a hot crowded cramped room, and coming home like Cinderella from the ball with feet that hurt and stories to tell.
Tipper
Appalachia Through My Eyes – A series of photographs from my life in Southern Appalachia.