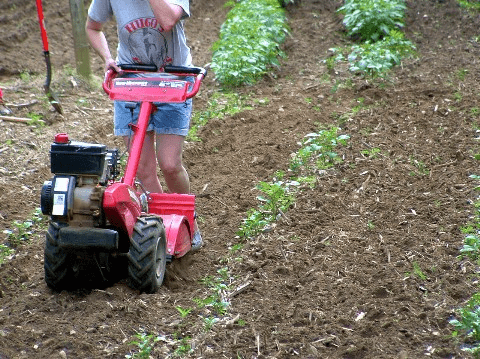 Since most folks are either itching to get their garden planted-or have already started-I thought it'd be a good time for a special edition vocabulary test. Take it and see how familiar you are with the words below.
Boy dixie
Chalk
Dropper
Hew out land
Lay off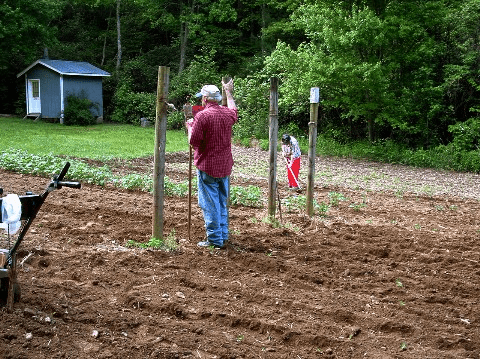 Boy Dixie: a single plowshare. "My Grandpa said he had no use for today's modern contraptions-give him his team of mules and boy dixie and he'd be just fine."
Chalk: to cut weeds from a crop. "After I caught them fighting I give both of them a hoe and told them to get out there and chalk the corn. That ought to keep them out of trouble for a while."
Dropper: machine that drops tobacco plants down the length of the field. "With my back out I could barely keep up with the dropper. Mommy had to come out and spell me a while after dinner."
Hew out land: to clear land for a field, garden, pasture, etc. "All those fields between Murphy and Andrews used to be a thick forest before the first settlers hew out the land."
Lay off: to mark off rows for planting with a plow or hoe. "I couldn't lay off a straight row to save my life."
I failed my own test. I had never heard of boy dixie, chalk, or dropper till I read the words in my Dictionary of Smoky Mountain English.
As for the other 2 words:
*I don't know how you'd make a row without laying it off first. In other words-we all use lay off around here.
*Hew out land reminded me of an old song-Hewn Out Of The Mountainside-its going round and round in my head now. I tried to find a version of it on youtube so you could have it in your head-but couldn't. If you've ever been to an old timey church-you might remember it-usually the people or person who sings it-acts it out as well.
So how did you do on the test?
Tipper