Today's Guest Post was written by Ethelene Dyer Jones.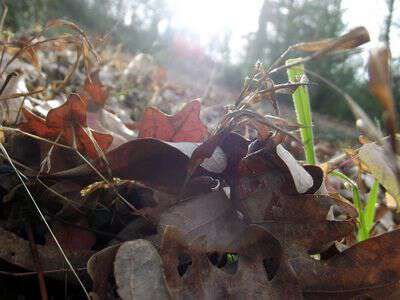 What penetrating lines from the pen of John Parris used to describe November. His inimitable description and his fresh metaphors make us see "the hills from Wautaga to Cherokee," and any of the beloved hills in the mountainous areas of North Carolina, Georgia and Tennessee.
I was in the mountains for a week October 29 through November 5, the first time to go back to a retreat Grover and I enjoyed, a place to get away awhile and rest in late October, early November. I had not been there without him (my husband passed away January 26, 2011 after a long illness). But I knew that I must make that plunge, brave my loneliness, and go there again. Here's a little vignette I wrote about the early November days in the mountains of North Georgia: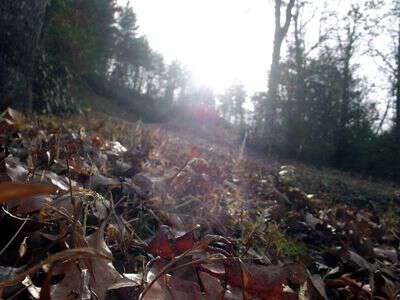 This November beauty is bitter-sweet.
Its loveliness brings joy but at the same time tears my heart asunder.
On deciduous trees, gold, amber, red and magenta vie for prizes for the most flamboyance.
Crisp leaves fall in crescendo, bringing memories like rising waters.
Times ago we walked this autumn path together, hand-in-hand.
I braved the trail down to Duke's Creek Falls, knowing the ascent later would be strenuous.
I stood in awe at the falls, heard the cascades tumble, saw the silver spray on gray granite.
Framed in autumn's gold on trees about the falls, the sight was spectacular, the sound of falling waters a mighty overture.
"Nothing gold can stay," I echoed the lines of Robert Frost's poem.
The gold of late afternoon sunlight combined with golden leaves and rushing water to salute my sadness.
I turned from the beauty and started the journey upward and away from the falls.
Leaves danced along the pathway, stirred by late afternoon breezes.
I had to make the journey, had to climb the mountain.
More mountains lie ahead, but a bulwark of November's bitter-sweet beauty will go with me.
Beauty lies on the journey still—remembered, and still present to observe and absorb.
Ethelene Dyer Jones
Carolina, Georgia and Tennessee.
———————
I hope you enjoyed Ethelene's thoughts on visiting their retreat for the first time without her husband, Grover.
Be sure to drop back by tomorrow-when the giveaways continue!
Tipper