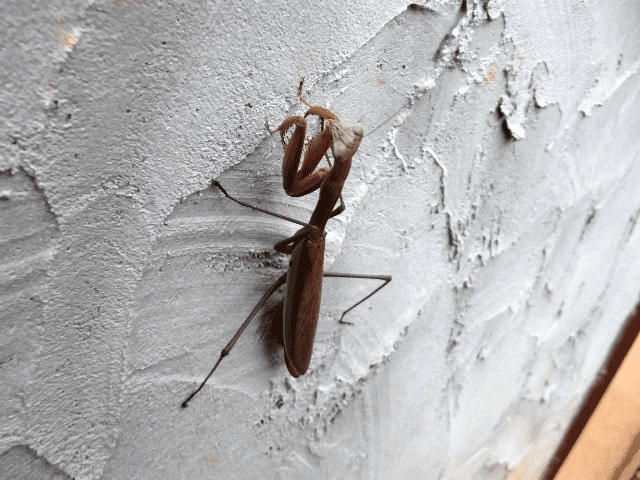 Last Sunday, when me and Chatter came home from doing some pickin' and grinnin' at Paul's this guy was waiting on us by the basement door. We both saw him at about the same time and he patiently waited for me to run and get my camera-and even allowed me to get several shots of him-before he lost patience and scurried up the wall out of reach.
Chatter thought he was creepy, but I have a fondness for praying mantis. Every time I see one I'm taken back to 2nd grade, more specifically the 2nd grade classroom at the old Martins Creek School where Mrs. Sult was the teacher.
Mrs. Sult had lots of praying mantis at least it seems that way in my memories. She let them live in the back windows. The school was old, very old, Pap went there too. It was a brick building with thick walls that made for wide deep window ledges. Ledges that held books, papers, plants, boxes, the occasional child, and praying mantis.
Mrs. Sult was a good teacher, but very strict, looking back that may have been her best asset. She was known for washing mouths out with soap whenever she heard a cuzz word come out of one.
I remember her washing one of my best friends mouth's out then she marched him down the long wood floored hallway to his Daddy's classroom (his Daddy taught 6 and 7th grade) and told him what the boy had done and what she had done to stop the bad habit before it took a firm hold on the child.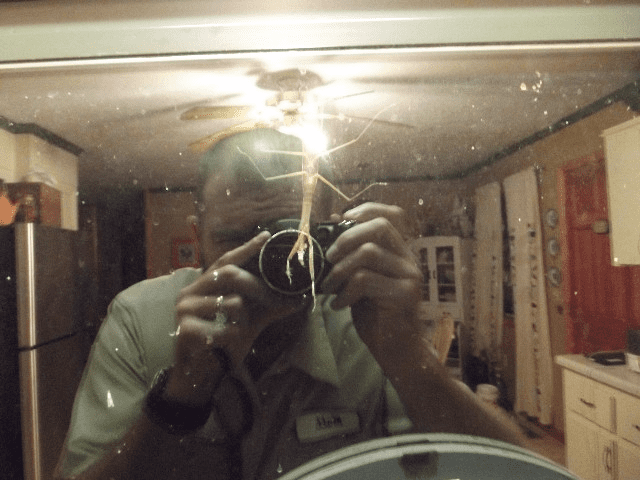 The picture above showed up on my camera a few months ago (my kitchen window isn't really that dirty-well actually it is but pretend its not!). The photo is evidence mine and Chatter's new friend has been hanging around for a good while.
Have you ever heard praying mantis are good luck? I have. I'm not sure if I knew about the saying way back in Mrs. Sult's classroom or if I picked it up along the way. They are supposed to bring good luck because they are always praying for those who are near them.
Tipper
Appalachia Through My Eyes – A series of photographs from my life in Southern Appalachia.