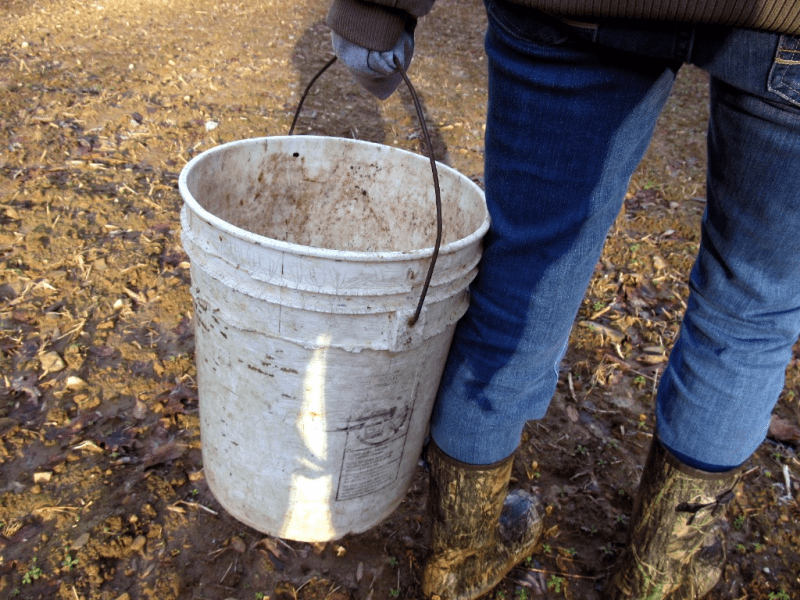 Chatter and Chitter were homework free for their entire winter holiday from school. Oh I'm positive they could have studied or took notes or something, but for the first time in ages there was no pile of homework or projects to do over the holidays.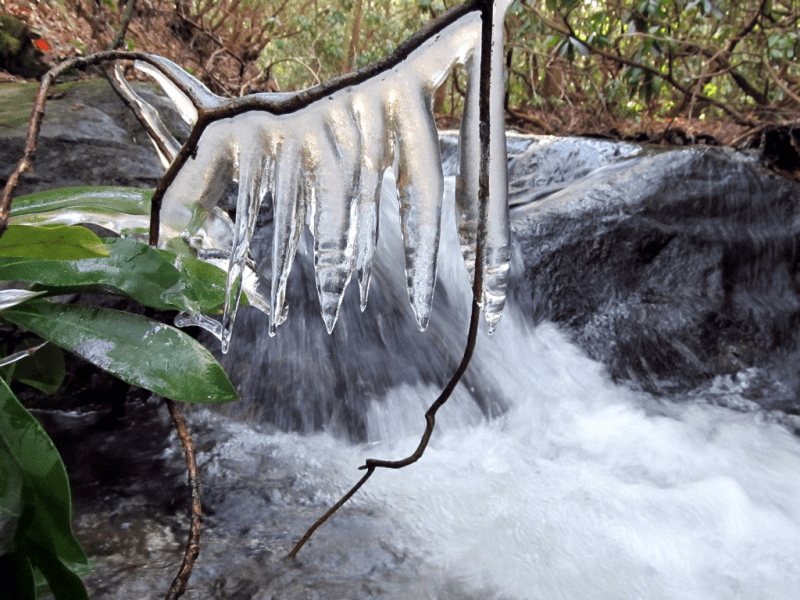 The girls thoroughly enjoyed their break from school. They made music, crafted, wrote in their journals, crafted some more, enjoyed putting their new rooms in order, and crafted some more!
One afternoon they braved the cold and took off down to the creek to gather rocks to paint. Have you ever painted rocks? The very first field trip I ever remember going on was to Fires Creek. Mr. Martin (from Martins Creek School) took us to find creek rocks to paint. I can't remember if we painted them there or took them back to school, but I do remember the magic of painting my ordinary creek rock into an owl.
When the girls were small we'd have create days. They'd say "Momma lets create today." It didn't take me long to figure out we needed something cheap-as in free to create with. Two things we had an endless supply of was rocks and lumber scraps from The Deer Hunter. We spent many hours painting pieces of wood and rocks from the creek.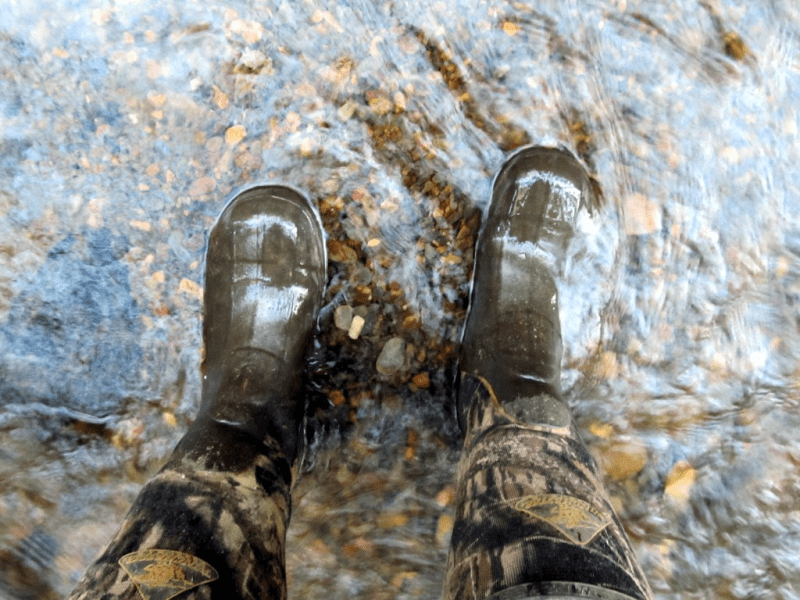 The girls borrowed their Daddy's rubber boots; found a 5 gallon bucket; and took off to gather rocks for crafting.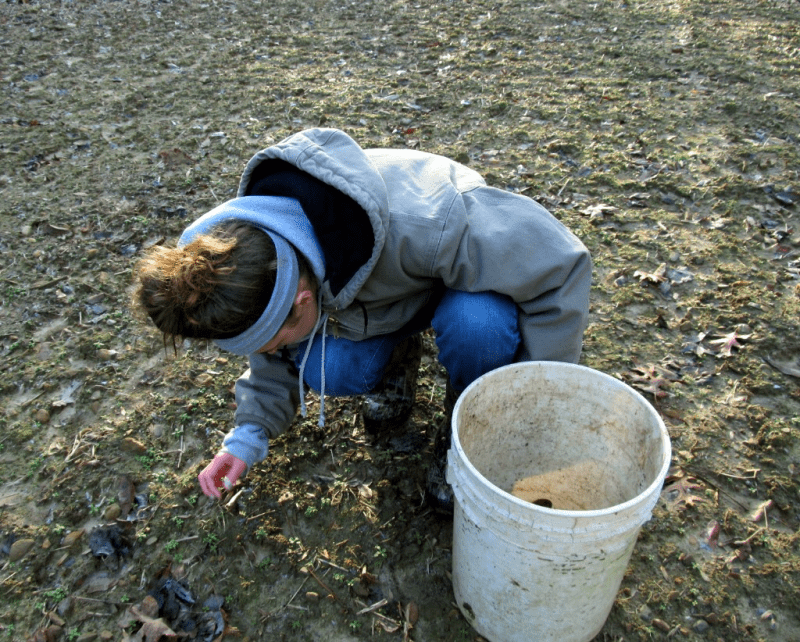 Of course they couldn't help taking a short detour to look for arrowheads in Pap's big garden.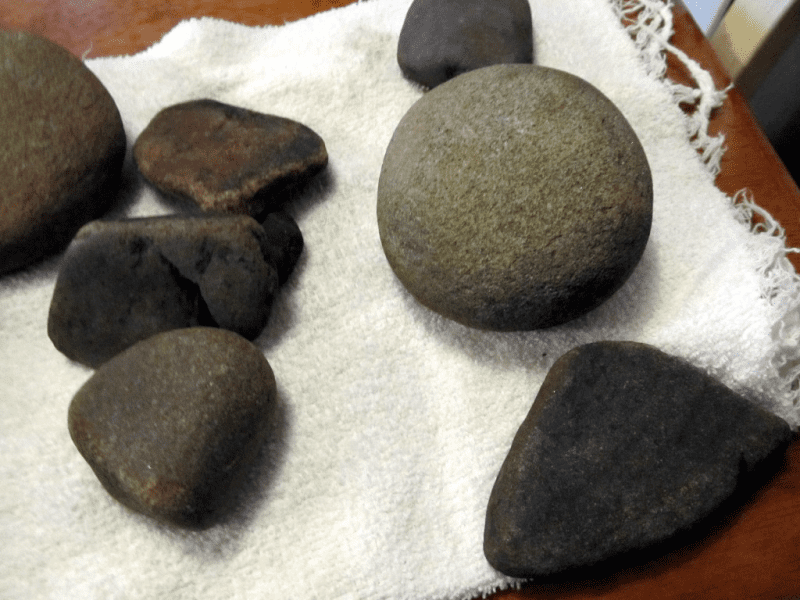 After they warmed by the fire, they washed the rocks and spread them out on a towel to dry.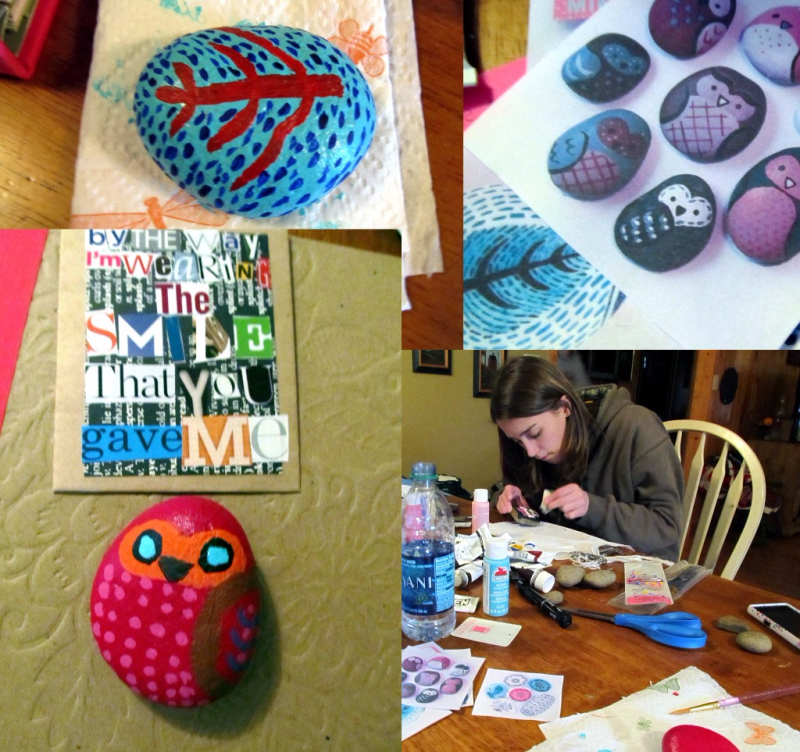 The girls googled around for painting ideas, and wouldn't you know it, one of them decided to paint an owl.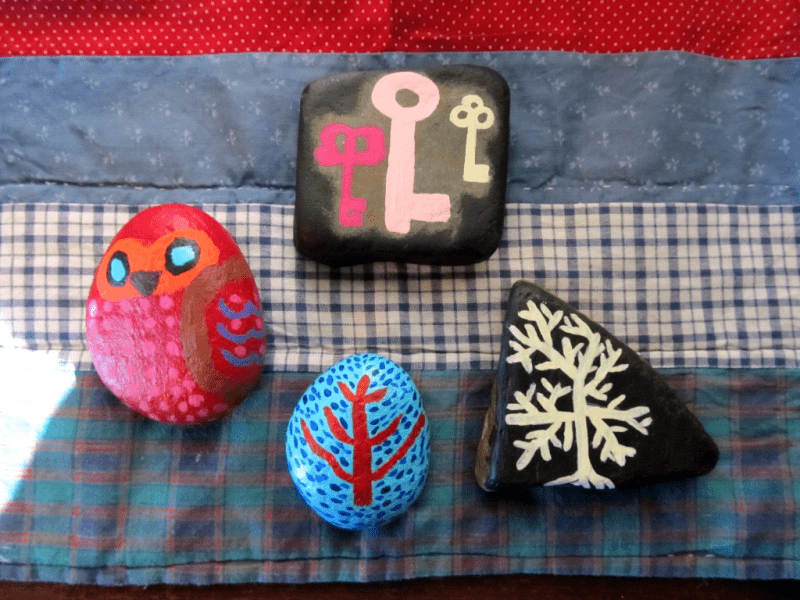 These are my favorite creations from the day of rock painting.
Ever painted rocks?
Tipper