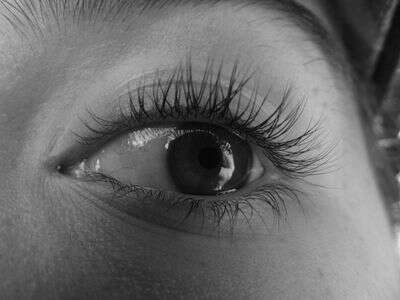 Most of the songs the Blind Pig Gang do are old ones. Unless Paul or Pap wrote it-then you can almost guarantee the song is from days gone by. Even though I know that, sometimes I'm still surprised by just how old a song is.
I grew up singing about the all seeing eye in church and after I discovered how old it is, I'm assuming Pap grew up singing about it as well. The actual name of the old song is Watching You. It was written by John Melvin Henson and was copyrighted in 1915. Henson, who was born in 1887 in Curryville, GA, also penned Anywhere Is Home, I'll Live In Glory, and Happy Am I all three familiar hymns from my growing up years.
As I googled around this morning I was surprised to see more than a few folks thought the old song was intimidating. I was reminded of the time, Vicki Lane, one of my favorite writers, pointed out the fear in a different old gospel song He Will Set Your Fields On Fire. When I first read her description I thought now that's one of the peppiest songs I know it's not scary. I popped in one of Pap's old cds and gave it another listen and decided well I guess it could cause fear, after all the song does have a strong warning of what will happen if one doesn't from sin retire he will set your fields on fire.
I've struggled on more than one occasion to try to describe or explain the strange correlation between fear, religion, comfort, and Appalachia. In the same way the people of Appalachia were drawn to the old murder ballads that came along with them over the big pond I believe many of them were (and are) drawn to the gospel songs of dire warnings and consequences.
For this Pickin' & Grinnin' In The Kitchen Spot-Watching You.
Hope you liked the old song I think Mr. Henson would be happy to know his song is still alive and well in the Blind Pig household.
Tipper