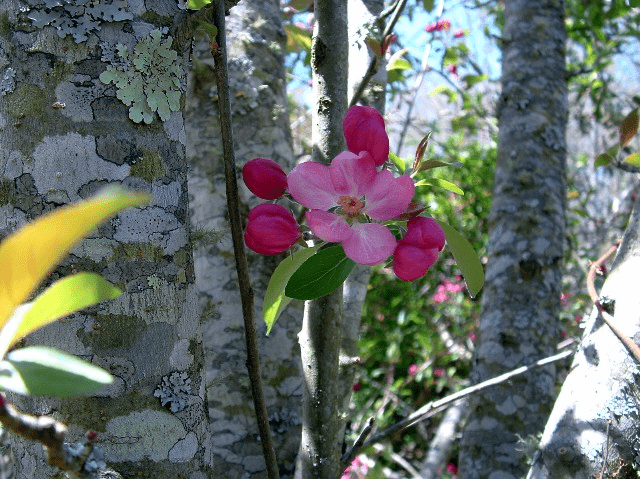 Travel in Western North Carolina: Following Wagon Trains – 1890s Almond:
Fine spring rains. – Peaches plenty.—Garden vegetables look well.—General business lively. – Spring with her green carpeting, songs and flowers has come again. – The wood thrush has returned with his sweet notes. "The bird-of-the-gloaming," the finest winged songster of the mountains, now sings his vernal prelude. More anon, Anonymous."
– Swain County Herald (Bryson City), April 18, 1889
—————–
April 18, 2013 Spring has brought her green carpet dotted with flowers to Brasstown, NC. It seemed like she was running late this year-but her beauty has made us forget all about her tardiness.
Tipper
*Source: Travel Western North Carolina