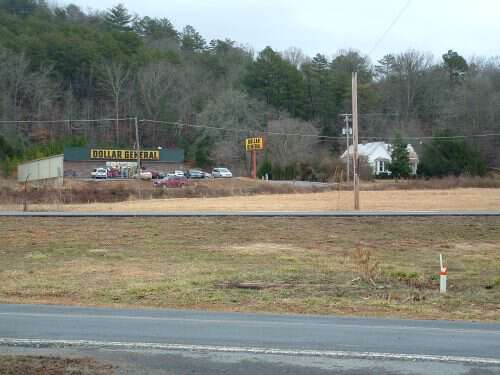 When I was a kid-there was one Dollar General, it was in downtown Murphy. The store seemed huge to a little skinny girl like me. The floors were wood and every step one made squeaked and creaked. I used to wonder what it would be like to work there and hear the non stop creaking and squeaking all day long.
Years ago the old Dollar General closed up shop and moved out of downtown. Now 3 more Dollar Generals have sprung up along the roads I drive. One in Peachtree-one in Ranger-one in Marble. It seems like the Dollar Generals won't stop till every community has their own. Now I'm wondering where Brasstown will put theirs and if I can request it have squeaky creaky floors.
Tipper
Appalachia Through My Eyes – A series of photographs from my life in Southern Appalachia.