Today's guest post was written by David Templeton.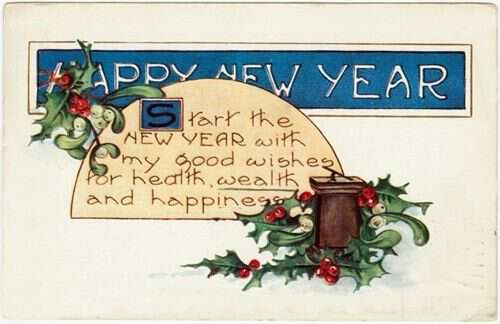 I got married a second time and it was on a New Years eve, more that thirty-one years back. The anniversary is easy to remember but I am always drawn to some other memories full of their own poignancy.
Two memories anyway. They happened on the same day. 1953. New Years Eve. Hank Williams died. Like when I heard of John Kennedy's death, I remember just what I was doing and where I was standing when I heard the news about Hank Williams.
Dad blew up his well that night, too. We had to carry water in lard buckets every day from Old Man Rogers' well down over the bank. We had no running water, used an outhouse, carried all our water up the hill, even on wash day.
Dad's pride had been hurt many times that year, but Mr. Rogers' overbearing, solicitous attitude was hard on Dad. He cut a forked branch out of the apple tree out back, just a kind of a small, forked twig that would bend easy when it passed over water. He held that divining branch in the curled way he'd been shown and walked all over our hillside of a front yard until that branch struck straight down and there he dug a well.
He dug and dug all through the Fall of '53 … he had two jobs of work and could only dig on the well a while each evening. In December he was tired. He got down about six or seven feet deep and hit the bedrocks and stoney outcroppings of the hillside. There was enough water to keep filling up his hole, and he'd have to bale it out, but it was just the groundwater running down the hill in the bedrock. It wasn't good water.
He hand-chiseled a hole about an inch or two wide trying to get through the rock but the rock was solid to China. He was wore out. He got some dynamite and was going to set it off in that drilled hole but as Winter poured on its cold, Dad finally gave up any hope of reaching good water.
New Year's Eve, he rigged the dynamite into the drilled hole, wired a blasting fuse to it, connected all that to an electric cord and ran it back the thirty some yards to a plug-in on our front porch. He had lost a lot that year, in pride, in heartaches … in backaches. But he was about to be in control and make a statement about it all, with one thrust of that extension cord plug into the socket.
At midnight, he plugged in the cord and an explosion like an A-Bomb test roared its percussion up and down the valley and off the hillsides and lights went on all up and down the road and people stuck their heads out the door. Dad grinned and went to bed. Next day, neighborhood kids asked me if I heard the commotion last night. All I knew was, Hank Williams died last night.
——————–
I hope you enjoyed David's post as much as I did. I can just see the grin on his daddy's face. I don't have many memories of New Year's Eve because I'm usually asleep by the time the change of the year rolls around, but Granny has a New Year's Eve memory that I've heard a blue million times.
Paul was born on New Year's Day. Granny said "I just knew I'd have the first baby of the new year and get our picture put in the paper."
Things didn't turn out exactly as Granny had them planned.
Just after the new year dawned Granny was still in labor but getting closer to giving birth by the minute. Suddenly another woman was rushed into the delivery room. Granny said before she could snap her fingers the other woman pushed out the first baby of the new year leaving Paul to be the second baby born in the new year of 1974 in Cherokee County NC. Granny still mourns not getting her and Paul's picture in the paper 🙂
Tipper
*Ruling day 10: Low 40 High 49 Cloudy, Rainy
Subscribe for FREE and get a daily dose of Appalachia in your inbox