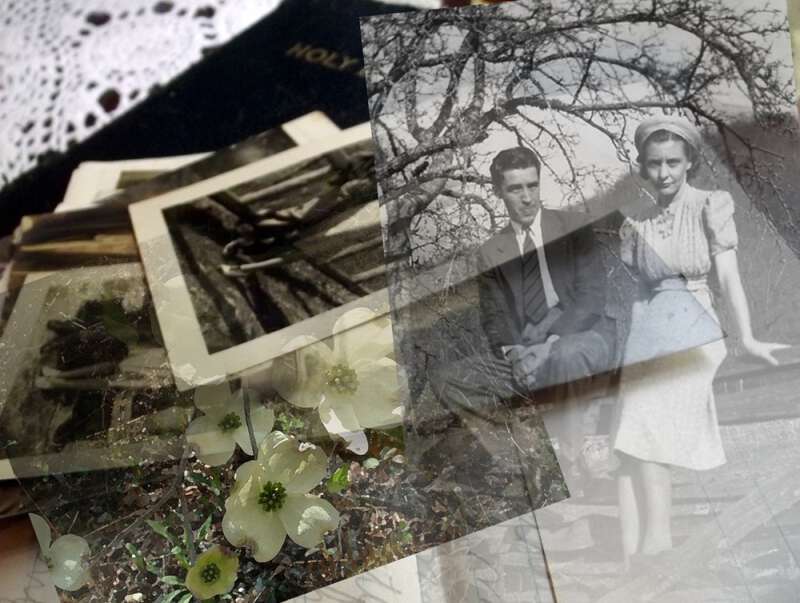 I started writing this post four years ago. Two different things inspired me to write it, well actually I guess it was three different things. Maybe I should start at the beginning.
When Paul and I were growing up we were huge music fans just as we are now. While we both had an abiding love and appreciation for the traditional music Pap had brought us up on, once we became teenagers we didn't always like the same genres nor the same musicians. I was much more likely to be jamming to one of the latest top 40 songs or even dare I say it one of the many hard rock bands that were popular in the 1980s.
However there was one musician that was popular during those years that we both loved – Dwight Yoakam.
Right from Yoakam's first album release we loved him. We loved his sound and we loved his songs. Knowing he wrote much of what he sung made us like him even more. A touch of Appalachia can be found throughout many of Yoakam's early songs. Paul and I both were crazy over South of Cincinnati which was released on his first album Guitars, Cadillacs, Etc., Etc.
The song tells a sad story-being teenagers we loved that
The chorus soars in a way that makes you want to sing along
We lived were the song called out from -south of the mason dixon where the dogwood trees grow
At one Sunday evening Pickin and Grinnin in the Kitchen session we got to thinking about songs the girls and Paul could sing as a trio with three-part harmony. I'm not sure if it was Paul or me who thought of South of Cincinnati, but having been raised on a healthy diet of Dwight Yoakam the girls were all up for giving it a try. After the first attempt Pap said "You need to keep on that one till you've got it perfect. It sounds good!" Hearing Paul and the girls do the song made me fall in love with it all over again.
During the time we were giving the song a go, the girls were taking a US History class at school. One evening I heard them discussing a project they had to complete about the migration of people who left the southern states for the northern states and the steady jobs they offered. I went into the kitchen and told them "Your very family was part of that migration. There was Uncle George and Uncle Jr., Granny's brothers, who worked in the car factories; there was Aunt Geneaive; there was Mary and Bruce-you know Erin and Jillian's grandparents; there was Uncle Byers and Aunt Grace, you didn't know them, but you know Bernice, Ruth, and Kenneth-Byers and Grace were their parents. All of those people lived here. They grew up here just like Granny did, but they moved away to find jobs and ended up living up north the rest of their lives or most of their lives, some of them came back like Byers and Grace. And they all came back to visit when they could."
Over the following weeks I kept thinking on that migration to the north-more specifically about my family's migration to the north. All families have migration connections, they exist in Pap's family too. But somehow as I look at Granny's family tree it seems like it's straight out of the history book. Maybe it is easier to see because all of us down here got so excited when family from the north came home to Granny Gazzie's for a visit. Or maybe it's easier to see because Granny Gazzie and the children who stayed here never got over missing the ones that left.
So now you can see I was inspired to write this post by Dwight Yoakam, the trio of harmony on South of Cincinnati, and the migration of Granny's family who moved north for better employment opportunities…it just took me four years to get that inspiration to form itself into a post.
The girls and Paul never did get the song down pat as Pap wanted them too. In fact, we haven't even done it in a few years. It's a hard song to sing, but its a mighty good song. One of Yoakam's best if you ask me.
Tipper