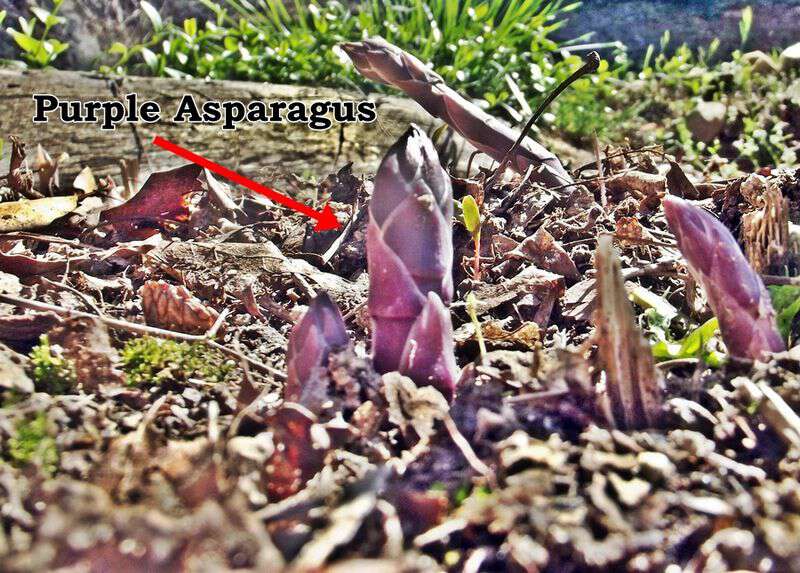 My purple asparagus hasn't broken through the ground yet, but I'm keeping a close eye on it. A friend gave me the seed for the purple asparagus many years ago. I had a small bed of green asparagus too, but it never tasted as good as the purple.
In the last two years the green asparagus died out on me. Either it disappeared due to my neglect or it wasn't as hardy as the purple.
Spring asparagus seems especially tasty to me. It's usually the first thing we harvest and eat from the garden I'm sure that fact alone adds to its appeal.

I was probably in my 30s before I ever tasted asparagus. In my opinion the only way to cook  it is to roast it in the oven.
Lay asparagus out on a pan and drizzle with olive oil. Sprinkle with salt and pepper and cook in a 350 degree oven for about 10 minutes. It is so good!
In some parts of the country asparagus grows wild. I've never seen wild asparagus in my neck of the woods, but I'd be tickled pink to find it here.
Tipper