This week's guest post written by Ed Ammons reminded me of the outhouse post below-it was originally published here on the Blind Pig in 2008.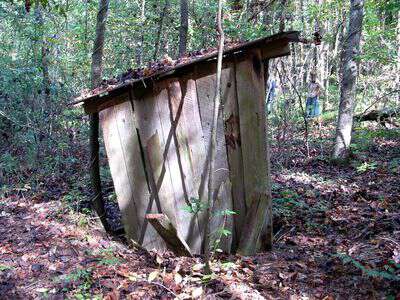 I've only used a real outhouse one time. I was about 4 or 5 years old. Pap and I were at one of the local country stores-Doris Jean's. Pap was taking forever talking to someone and I wanted to go home because I had to go to the bathroom. I kept on and on until Pap sent me to the store's facilities which was an outhouse. I remember it was creepy with spiderwebs around the ceiling. I also remember wishing I hadn't pestered Pap about having to go to the bathroom.
Even though I dream of by gone days and all the knowledge they hold, I'm very thankful I grew up with indoor plumbing. Matthew Burns gives a clear perspective about growing up with an outhouse in A Malodorous Memory.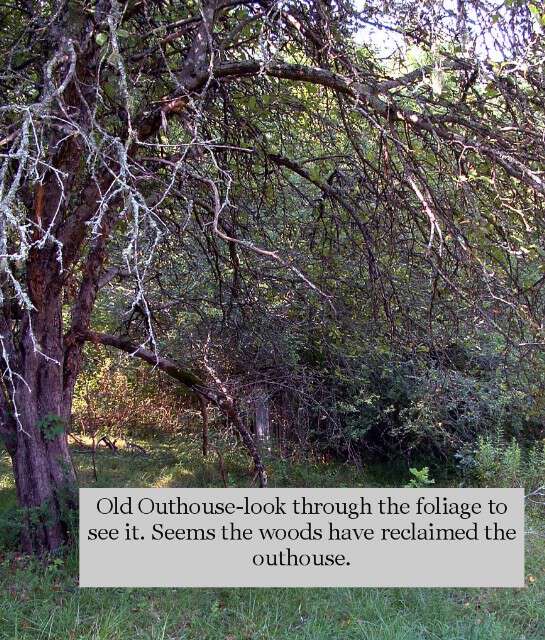 After doing some research on Outhouses I came up with some interesting tidbits.
I've heard about 2 seater outhouses I thought it was only so more than one person could use the potty at a time, however some cases one seat was made larger for adults one smaller for kids.
Thomas Crapper was one of the first installers of water-closets.
Folks had different names for outhouses such as: I'm going to: the white house, the garden house, the la-la, the throne, the summer house, the library, the shiver shanty, and many others. One I still hear on regular basis: I'm going to see a man about a dog. (from The Deer Hunter)
Outhouse diggers are folks who find old outhouses and dig for treasure. They find all manner of items in old outhouse holes.
In the 1960's Billy Edd Wheeler wrote a satirical song, Ode to the Little Brown Shack Out Back, about losing a beloved outhouse.
For this week's Pickin' & Grinnin' In The Kitchen Spot- Ode to the Little Brown Shack Out Back.
Hope you enjoyed the song. I ask Granny and Pap if they had any outhouse stories for me. Pap said one of the elementary schools he went to had outhouses. Granny said she didn't care to remember or hear any outhouse stories at all 🙂
The song does remind me of something an older lady told me a while back. She said she still had her outhouse in the backyard and even though she hadn't used it in years, she tried to keep it in good condition. Someone from the county told her she could keep an existing outhouse but once it was torn down she could never build another one. I guess the outhouse was 'grandfathered in'. The lady said she tried to keep it up because you never knew what the future held and she might need that old bathroom again someday.
How about you got any outhouse stories to share?
Tipper