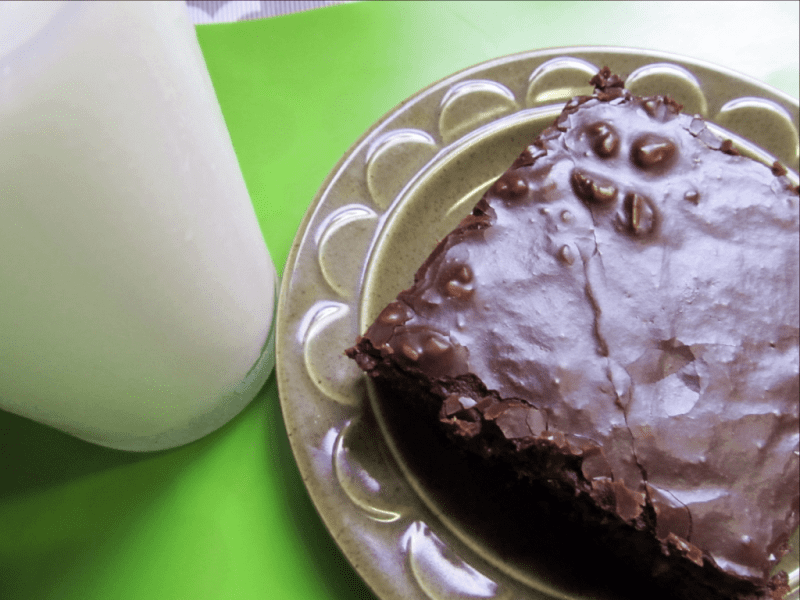 Ever once in a while I get a taste for something sweet and chocolaty. When that happens, I whip up Miss Cindy's Chocolate Sheet Cake.
The cake is a common recipe you've probably tasted it on a homecoming table or made one yourself. I've heard the cakes called by various names over the years, but I call mine Miss Cindy's Chocolate Sheet Cake because she taught me to make it years ago.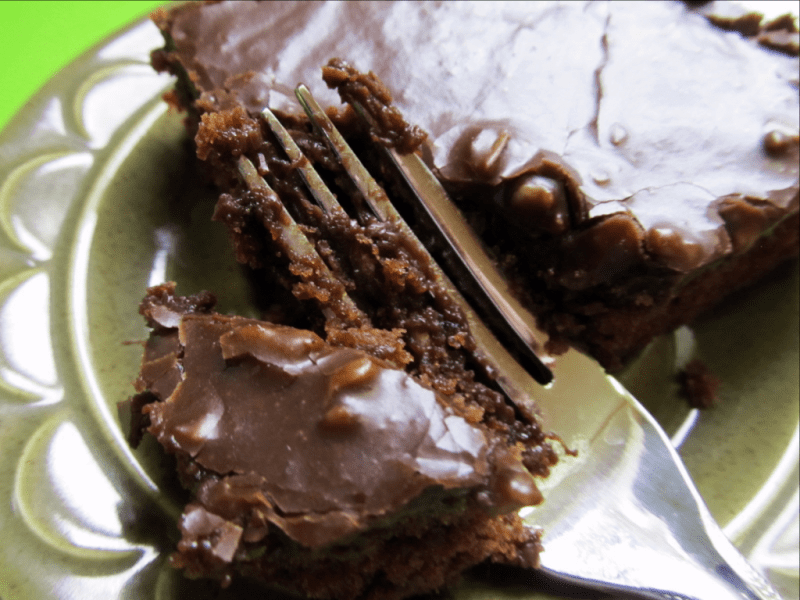 Miss Cindy's Chocolate Sheet Cake
2 cups plain flour (all purpose)
2 cups sugar
1/4 teaspoon salt
2 sticks butter
6 tablespoons cocoa
1 cup boiling water
1/2 cup buttermilk
2 eggs beaten
1 teaspoon baking soda
1 teaspoon vanilla
sheet pan (18 X 13 or thereabouts)
Chocolate Icing
1 stick butter
6 tablespoons cocoa
3/4 box of powdered sugar
1 teaspoon vanilla
6 tablespoons milk
1/2 cup finely chopped nuts – optional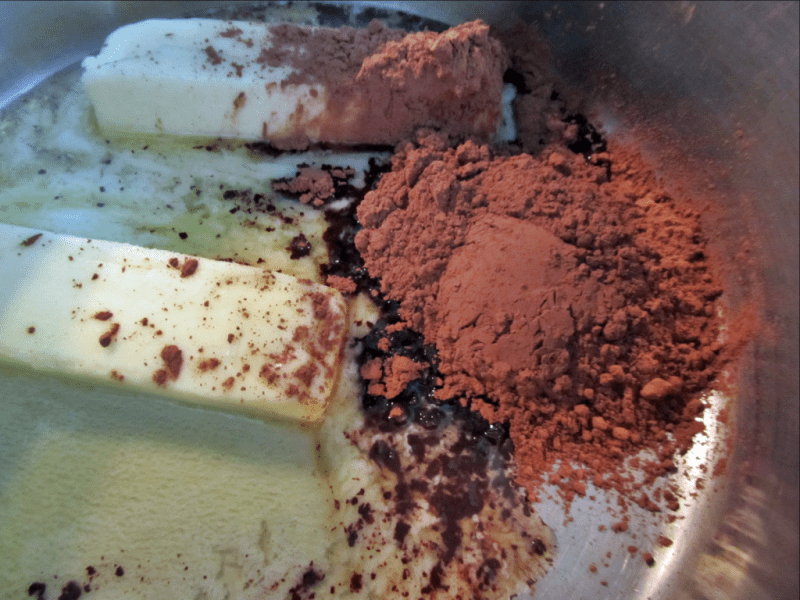 Sift/mix flour, sugar, and salt together; set aside.
In a saucepan- mix 2 sticks butter, 6 tablespoons cocoa, and 1 cup boiling water together. Bring mixture to a boil; pour over dry ingredients and let sit while you complete the next step.
Mix 1/2 cup buttermilk, 2 beaten eggs, 1 teaspoon soda, and 1 teaspoon vanilla together in small bowl. I didn't have any buttermilk on hand so I made my own by adding 1/2 tablespoon of lemon juice to a measuring cup-then pouring whole milk until the 1/2 cup mark. Let milk mixture set for 5 minutes before adding it to the recipe.
Stir chocolate-flour-sugar mixture that has been sitting to the side-being sure to mix well. Add buttermilk/egg mixture and continue mixing until thoroughly combined.
Pour batter into a greased sheet pan and bake at 375 degrees for 20 minutes or till done.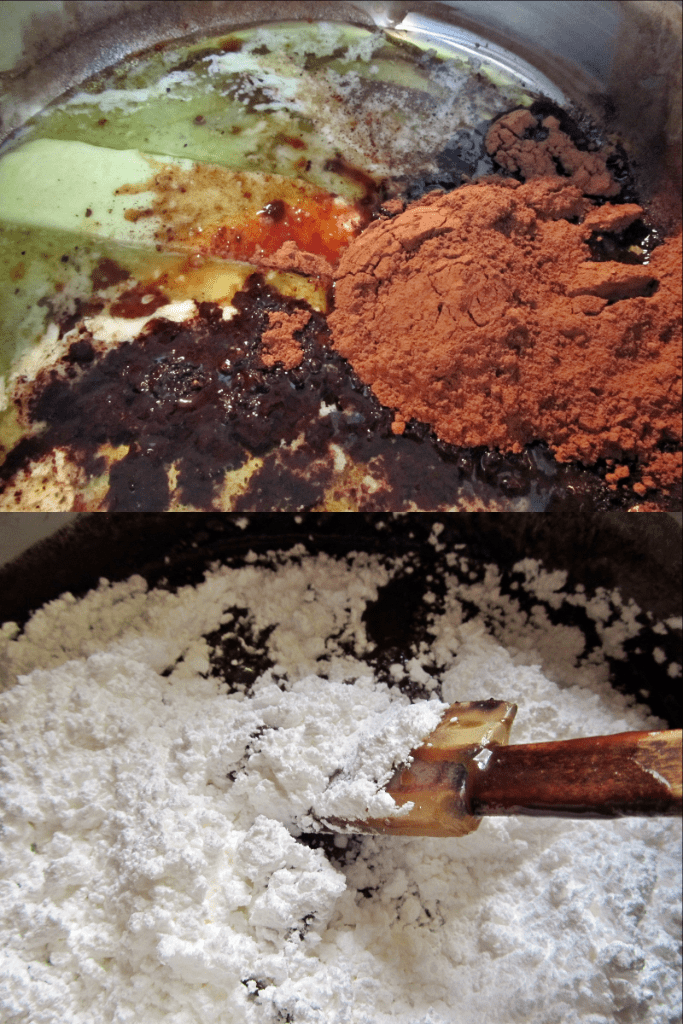 While cake is baking, make the frosting. Add one stick of butter to the saucepan you used earlier-and melt over low heat. Once butter has melted add 6 tablespoons of cocoa and mix well. Remove from heat and add 6 tablespoons milk, 1 teaspoon vanilla, and nuts if you decide to use them-stir well. Gradually add in 3/4 box of powdered. You don't have to use a mixer-unless you just want too.
Pour/spread the frosting on the cake while it's still warm.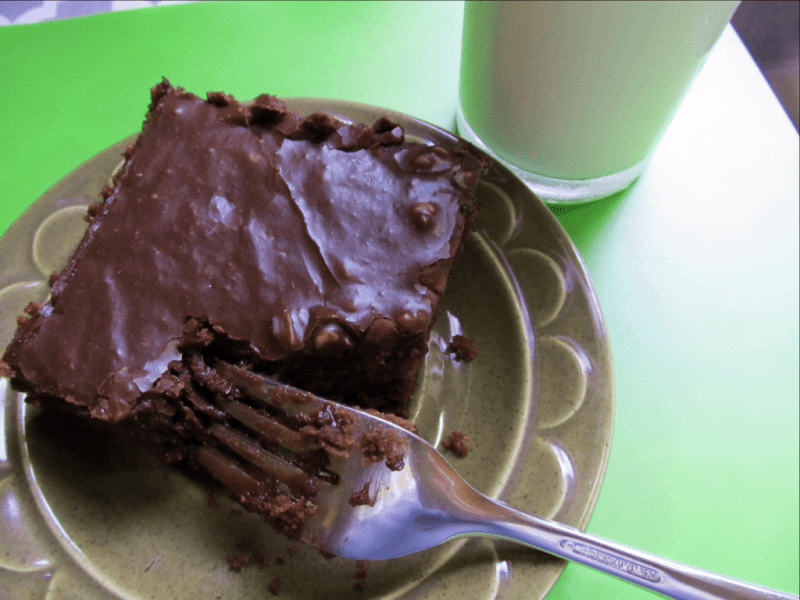 This cake is super easy, you can make it without dragging the mixer out. And I love that you can add the icing as soon as the cake comes out of the oven. I like to finish what I'm doing and move on so being able to do that fits me perfectly. Did I mention the cake is very tasty? It is!
Have you ever had this sheet cake? If so what was it called?
Tipper