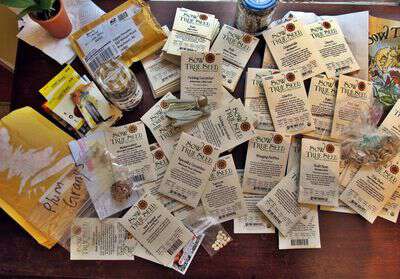 During the recent cold snap I've had my seeds spread out in the kitchen like a week's worth of washing. I've been studying on this year's garden and making a list of what needs to be done first.
Sow True Seed has once again signed on to sponsor the Blind Pig and The Acorn garden as well as the Blind Pig & The Acorn Reporters @ Large planting project.
Drop back by in a day or so and I'll tell you all about it.
Tipper